Why are we so scared of the LUNGI?
Lungi is an everyday garb for the South East Asian men. It has been worn by millions, for generations, and originated in the Indian subcontinent. And yet after so much history, it is still not considered a worthy style statement for the elite. Much of the discrepancy is blamed on our attitude which has been influenced by years of colonialism. Today, people are fighting back for their traditions and their right to wear their cultural attire, wherever and whenever they like.
To put more context into the matter, an elderly man was denied tickets to the 'Poran' movie featuring Sariful Razz, Bidya Sinha Mim and Yash Rohan at the Sony Square branch of Star Cineplex recently.
The reason? He was wearing a lungi.
"They did not sell tickets to me because I am wearing a lungi," the elderly man said in the viral video. The incident speaks volumes about our colonial approach to our own brethren. That aside, it is also a classic case of 'history repeating itself.'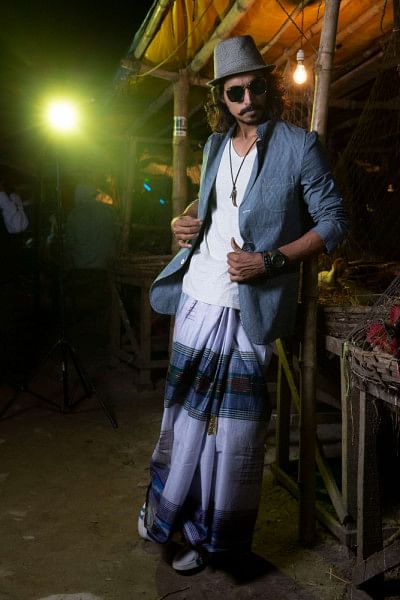 Besides some establishments explicitly writing down the dress code, it has become an unspoken rule to not enter any building wearing the prolific Lungi. It went to such an extent that back in 2013 rickshaw-pullers wearing lungi was barred from entering Baridhara DOHS, a posh residential area in Dhaka where diplomats and affluent people live. "We just wanted the rickshaw-pullers to put on decent clothes," said society president Firoz Hasan.
In the midst of posh chaos, the simple fact of dictating what a person can and can't wear is a clear infringement of personal liberty. As a protest, hundreds of youths demonstrated a 'Lungi March' expressing the right of wearing the lower garment. The march went viral on social media which resulted in the High Court stepping into the matter and siding with the common man.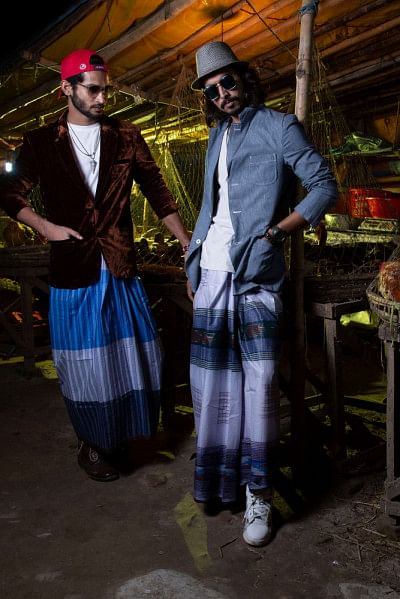 Back to current affairs, commenting on the lungi-wearing old man, Star Cineplex released a statement saying, "We would like to clarify Star Cineplex does not discriminate against customers based on anything, least of all, a person's attire. No such policies exist at our organisation that would deny a person the right to purchase a ticket because of them choosing to wear a lungi. We want to emphasise everyone is welcome to experience their favourite movies at our cinema halls. The incident being circulated through social media is most likely the result of an unfortunate misunderstanding."
The Star Cineplex also added, "We are deeply shocked to see such an event take place and grateful to the relevant parties for bringing it to our attention. We, at Star Cineplex, are committed to delivering the best cinematic experience possible to our customers and we would like to warmly invite this person alongside his family to our Sony Square branch to watch Poran. Furthermore, we are investigating this incident as we speak so as to ensure no such misunderstandings take place in the future. Thank you for being with us."
As a sign of showing support, Sariful Razz also promised to watch 'Poran' with the elderly man with his team.
With waves of support and love from the netizens and common man aside, the question still remains. Do we hate our heritage of Lungi? What part of lungi is not decent? Why is lungi not appropriate?
The question is not about mere bottom garments worn by millions across nations ― it is about what the lungi stands for, the freedom of a citizen to showcase his pride and heritage.
So, what can we decipher from the recurring lungi crisis of 2013 and 2022…?
That we Bangladeshis are not ashamed to showcase the identity of our nation by wearing a lungi and we do not become anything lesser by wearing one.