What's inside my handbag — Kate Moss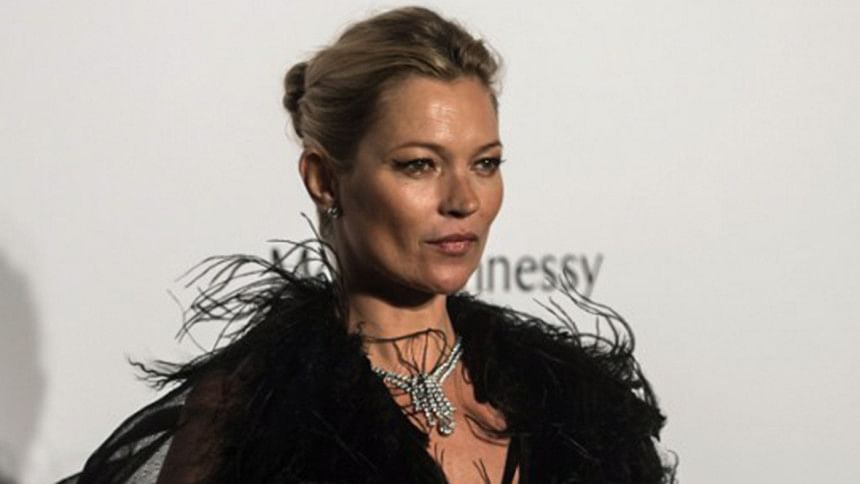 Empty candy wrappers, grocery receipts, tangled earphones, and a forgotten tube of drugstore lipstick — these are some of the things one would find in their bag on any given day, right? Not Kate Moss. Her luxury sack contains a bottle of her favourite fragrance, and a skincare tool she calls her very own face gym, among other things!
The supermodel recently divulged the contents of her handbag in her newest interview with British Vogue. From it, she pulled out a host of different paraphernalia, all of them essentials, at least to the lifestyle of a supermodel.
Among the things us commoners would most likely identify with are — set of house keys, a makeup bag — no surprises there, (but we would definitely want to know the contents of that bag too please, at some point), sunglasses, money bag, reading glasses, a hair brush, and her phone.
The next part of her list borders on eclectic, giving us a glimpse of her peace and energy loving personality. She loves to surround herself with good sounds and good smells so she pulls out a black speaker and a fragrant box of incense.
Kate Moss enjoys a good book or two and carries with her, a reading tablet. A businesswoman as well, her handbag houses a notebook, holding the top business secrets of the beauty and wellbeing brand, Cosmoss, that she launched, only last week.
Her supermodel persona soon begins to spill out of her magic bag too — items such as a spray bottle of dry shampoo, for those lazy days, her passport holder with a cute picture of her daughter, a bottle of her mood-boosting Sacred Mist for calm and good vibes, and a small black jewellery case scream preparedness, for travel or an emergency event.
The standout item among all this is a tiny bottle of Clarins Eau Dynamisante. This little red bottle contains an energising, alcohol free fragrance with moisturising, firming and toning properties. With a mesmerising blend of essential oils like patchouli, ginseng, white tea and lemon, the perfume is at once a mist and a heady, long-lasting scent. The smell is not new to Moss. "My mum used to wear it – it's just a go-to smell," she says.
Finally — skincare. True beauty comes from dedication to skincare and to that end, Moss's bag contains a bottle of ingestible collagen serum called golden nectar, and a beauty tool called TheraFace. Complete with roller balls and other attachments that help with cryotherapy, red light therapy, microcurrent and percussive therapy, the tool helps tone skin, firm it up and give the face a natural lift. If the newly launched "face gym" gadget has found a home in Kate Moss's bag, that's all the testimony we need!