Upcycling furniture is a cool concept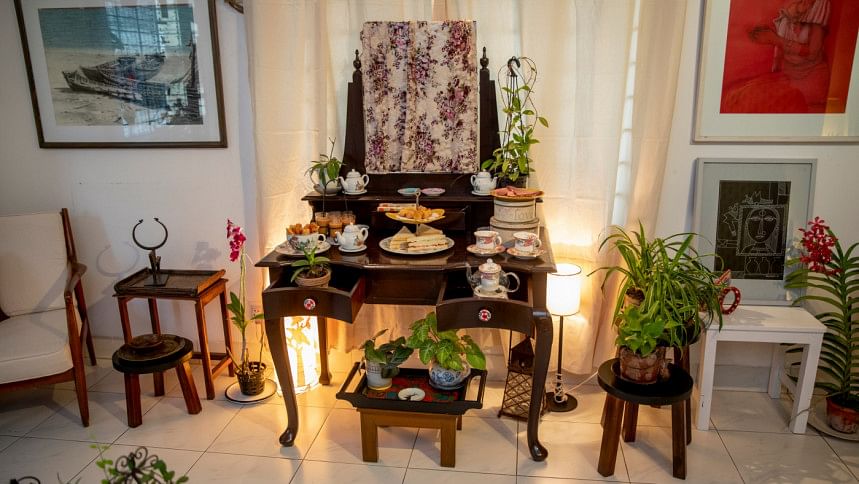 Upcycling is the act of taking something no longer in use and giving it a second life and new function. In doing so, the finished product often becomes more practical, valuable, and beautiful than it previously was. While recycling involves the destruction of waste in order to create something new, upcycling creates something new from it in its current state.
The interiors of my entire household are standing on second-hand, thrown away furniture. When I first took up a separate place of my own, I did not have anything to decorate it with. To set up my home, my father and uncles gave me their furniture that were not in use anymore, and till date, these hand-me-downs are serving me well. I have turned a wooden trunk into a centre table; I have re-used my mother-in-law's old chairs as sofas; an old dining table got a new life at my place.  
In the mid-nineties when my grandmother's house was being sold to developers, all the furniture that beautiful old house had was being sold at random. I took two bookshelves made out of mahogany wood, painted them white, changed the broken glass and turned it into a shelf to store ceramics and crockery.
I turned an old stand sewing machine to a side table and decorated it with plants and mementos collected over the years; I got hold of two tiny school chairs for young children and turned them into side tables. A vintage steam iron with a case was polished and painted in rickshaw art and now, it's one of my favourite decoration pieces. Broken teacups are my planters or floating candle holders that I use while decorating for party table set-ups.
My most recent acquisition is once again my grandparents' furniture that were with my aunt as family heirloom. Sadly, after my aunt's demise, her entire household was up for us nieces and nephews as inheritance. My aunt's only son passed away at a young age and my uncle too was no longer among us. She has had some beautiful antique furniture; one was a vintage dresser.
Being fond of antiques, I had my eyes on it forever. I even asked my aunt to sell it to me when she was alive. She always held me back by saying its mine once she is no more.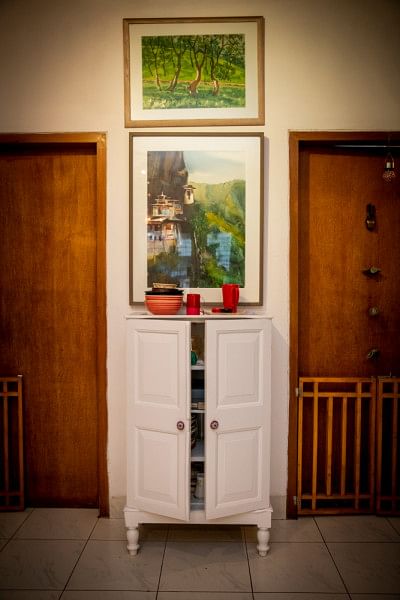 Amid tears of sadness, I got my vintage dresser and cherish it like my life depends on it. I turned it into a tea bar when I throw parties, a dessert station when I have guests over, and an indoor plant station on normal occasions.
I just love playing with it; the small drawers got new vintage looking ceramic holders, I did not change the mahogany wood polish, and the minutest scratch on it gets a new varnish every now and then. I cherish it with all I have. It has become the centrepiece of my tiny home. Upscaling it as a tea bar is one of the coolest ideas that ever came across my mind. I love to see my teacups and tea strainers, kettles displayed on it. It is as if I am playing dolls with it.
There is a certain gratification in it which I do not get with newly purchased things. And now, with the guilt of global warming looming large over our heads, I think upcycling is the sensible way to go.