Top 5 home remedies that can help reduce hair loss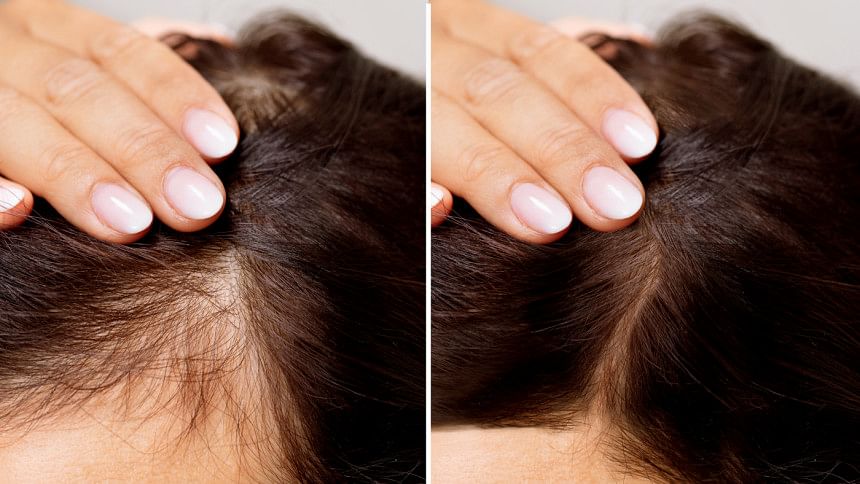 Hair loss can plague one at any age, due to hormonal imbalances, an unhealthy lifestyle, or genetic predisposition. Whatever the reason, the problem is unsightly, and very often, demotivating. It can lead to self-esteem issues and often cause anxiety and stress in those who suffer from it. Thankfully, there are hassle-free ways to treat this issue and slowly regain hair health back.
Here are the top 5 home remedies that can help reduce hair loss.
Olive oil
Studies have shown that regularly massaging the scalp induces hair growth. Certain pressure points in the head increase blood circulation, promoting a better flow of nutrients to the hair follicles. Olive oil can penetrate the hair shaft and strengthen it from within, making it the best type of oil to use.
Heat about two teaspoons of olive oil and work it into your scalp, focusing on the temples. Cover the rest of the hair with the remaining oil. Hair should be washed off with a gentle, sulphate-free shampoo, and lukewarm water after 30 minutes and the treatment should be repeated twice or thrice a week for best results.
Aloe vera
From boosting gut to skin and hair health, is there anything aloe vera can't do? With anti-inflammatory and moisturising properties, the gel can reduce scalp irritation and hydrate your tresses, reducing dandruff and consequent hair fall.
Take one teaspoon of aloe gel and apply it to the affected areas. Leave it on for an hour before rinsing it off with a mild shampoo. This treatment too can be repeated up to three times a week, considering it is not advisable to wash hair more than three times in seven days.
Onions
Popular studies have proved the effectiveness of onion juice in regenerating hair follicles and inducing hair growth, thanks to its high sulphur content.
One teaspoon of freshly extracted onion juice, topically applied to thinning hair for 15 mins a few times a week can work wonders to stimulate hair growth.
Green tea
Rich in ECGC (epigallocatechin gallate) and 5a-reductase enzyme, green tea can both induce hair growth and lower instances of extreme hair fall. Green tea can further reduce sebum production in the scalp, making it less greasy.
Brew a cup of green tea with two tea bags and once cooled, apply the solution to your scalp. Shampoo hair after thirty minutes and repeat the process twice or thrice a week, for best results.
Honey, cinnamon, and olive oil
Cinnamon consists of procyanidins, which have been known to encourage hair growth in mice studies. Olive oil has hydrating and conditioning properties and honey too helps condition hair and makes it soft, as it is a natural emollient. Honey can also help treat dandruff and regulate the pH of the scalp.
A mask, with a tablespoon each, of honey and cinnamon powder, and two tablespoons of olive oil, helps deeply condition hair and induces hair growth, and curbs hair loss. The mask can be left on for 40 minutes before a sulphate-free shampoo rinse and can be repeated up to two times a week.