Tips and tricks to survive load-shedding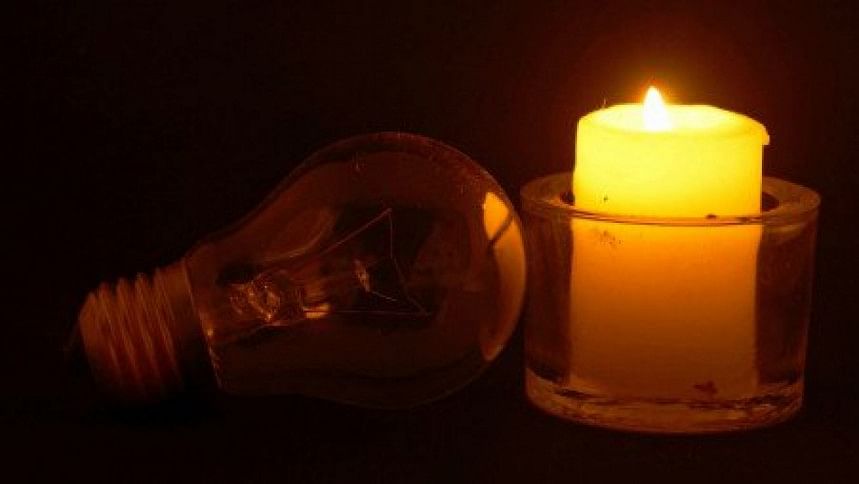 Load-shedding and power cuts are now common phenomena in Bangladesh, and sadly, these are both unpredictable and can last for hours. And the current energy crisis engulfing the whole country has done nothing but increase our sufferings. No matter how painful load-shedding is, this regular occurrence has become an inseparable part of our lives—just as the agonising traffic jam and much-dreaded water logging. Load-shedding is both inconvenient and frustrating, but it does not have to put a halt to our lives or make our daily tasks more difficult to accomplish.
With some prudence and precautions, we can make the hours that we have to spend without eccentricity less distressing and perhaps, useful and productive. Below some pointers have been laid out for you to deal with load-shedding smartly.
Be smart and plan ahead
Load-shedding can be unpredictable; however, if possible, you can collect the load-shedding schedule or slots from the Dhaka Power Distribution Company (DPDC) website. Then again, these slots change every day, and power cuts are very volatile phenomena, so make sure your essential electronic devices (phones, laptops, power banks or adapters) are fully charged. And as load-shedding is changeable, chances are that it can occur during your mealtimes. So, ensure that you have cooked meals or preheated food.
Do not forget to have enough mobile data and charge in electronic devices if you have previously scheduled online exams or meetings.
Invest in the right appliances
Appropriate electrical equipment can save your time and be the saviour that you need in times of power crisis. Firstly, ensure that you have the basics such as a torch or flashlight, battery-operated lanterns or the good, old-fashioned candles. You can also get solar lamps, put them outside to get charged and use them efficiently when the lights get out. Nowadays, there are solar cell phone chargers available in the market. So, you can easily place such chargers on the dashboard while driving or simply in the sunlight for a couple of hours. And voila! In that way, you still charge your phone when there is no electricity available.
It is important to remember that when the power comes back on, the sudden surge of energy can critically damage your electronic appliances. Hence, invest in power surge protectors or unplug your appliances until the power returns. Moreover, avoid opening the fridge or freezer as much as possible, as it will ensure that your food is colder for a longer period of time. Again, we have a very hot and humid climate, and during the summertime, the temperature can range between 30°C and 40°C! Therefore, if you want to survive this unbearable summer heat during the power outage, consider buying a battery-operated fan.  
Beat the load-shedding blues!
Load-shedding is not a new phenomenon for us, and we are well aware of this constant occurrence (read: disturbance). Regardless of despising it with all our hearts, we all are bound to tolerate it. Thus, do not shy away from finding ways to entertain yourself when the world seems dark and there is no light!
Always save your work regularly, this can be done manually or on other online platforms (such as Google Drive or OneDrive). You can also make a list of the works that can be done without electricity, for instance, studying, reading, or arranging a friendly get-together with friends who are also on the same boat as you.
Unfortunately, load-shedding arrives with boredom and lethargy; however, you can always dust off these with fun board games. Then again, if possible, do get a Netflix subscription and download the Netflix app that allows you to download movies for offline viewing. And it can (though temporarily) make you forget that the power crisis exists!