Mirpur 10 Book market: Your go-to place for old books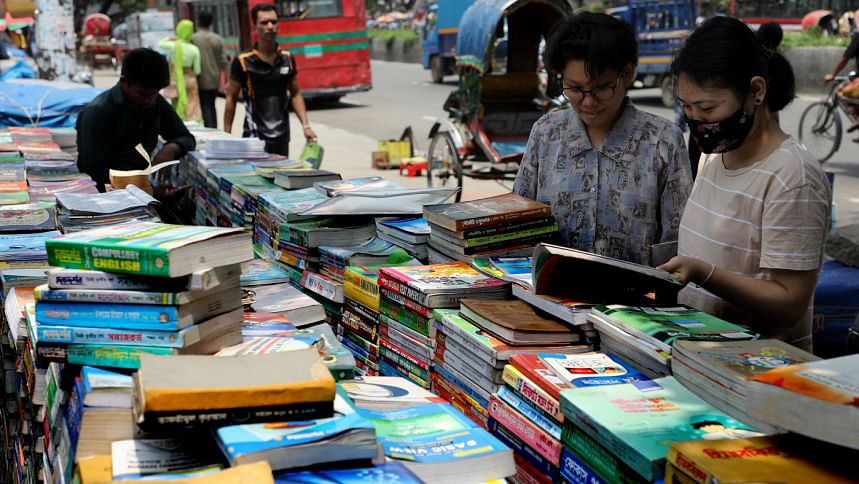 Nilkhet is the most popular choice when it comes to buying old books, but it can be quite troublesome to go there for those who live on the other side of the city. Fortunately for you, the book market at Mirpur 10 is quite promising.
"For me, it's about convenience. If I have to go to Nilkhet then it takes pretty much the whole day and I can't afford to lose that kind of time. I live in Mirpur 2 so it's pretty much within walking distance for me. Besides, they have a pretty decent collection so I come here often", pointed out Sumaiya Rayeen, a student of English literature.
Location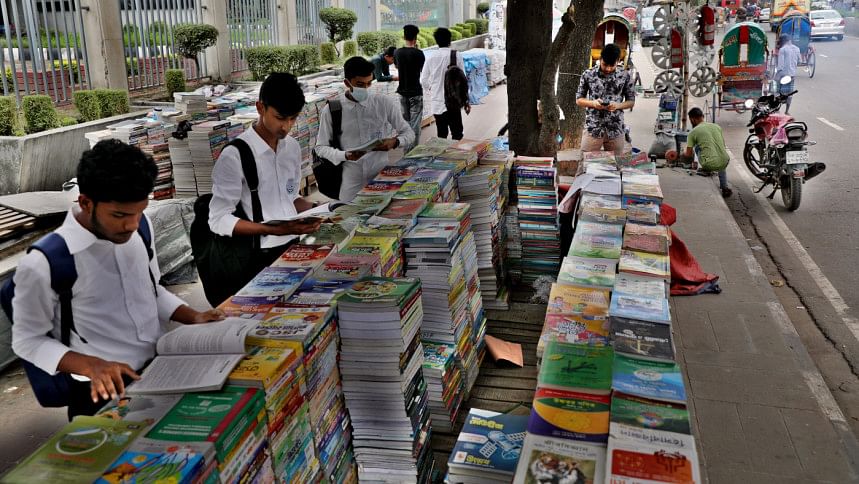 The Mirpur 10 book market, sometimes called the old book market is easy to navigate. With the Mirpur 10 roundabout and Mirpur 10 bus stand as the landmark, one can find the 'Fire Service and Civil Defense Training Complex'. The old book market starts from here and expands along the footpaths towards the 'Shaheed Suhrawardy Indoor Stadium'. Although it might appear a little congested these days due to the metro-rail station constructions nearby, the market thrives.
The books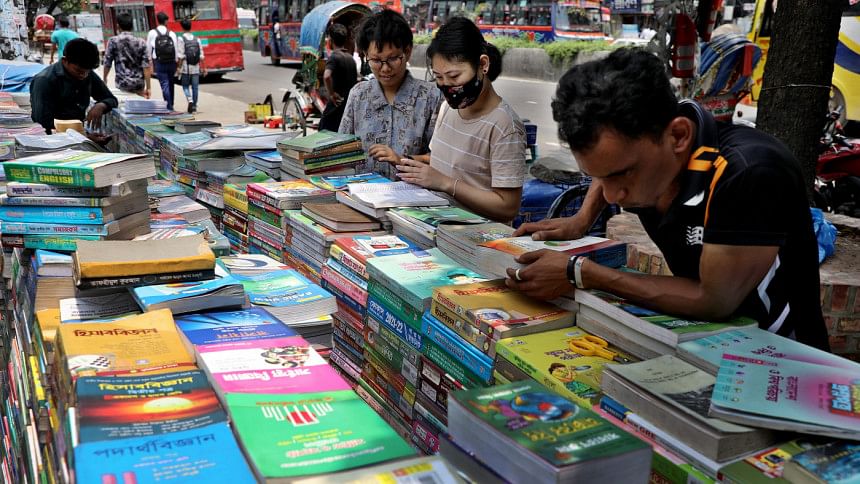 From the complete set of 'Harry Potter' to 'The Art of War' and the biography of 'Elon Musk' to books of 'Sidney Sheldon', you will find it all in this market. There are more than thirty different shops set along the footpath and they hoard all sorts of books. Textbooks, test papers, reference books or original copies of literary excellence, one can find them all if they search patiently. However, when it comes to academic books, only used books are available here.
"I found a gem here. It's an original copy of Dena-Paona by Sarat Chandra Chattopadhyay. The inner inscriptions, notes and seals say that it's a book from 1970. So, this book is much older than I am", said Miraj Ahmed, a graduate student showing off the book he was gushing about.
The market
The market starts as early as 10 AM and it stays open till 10 PM. The books come from all sorts of places. Some are brought from other wholesalers; some are collected through old book traders. In addition to buying books, one can even bring old books here and drop them off if they wanted.  
There are no permanent shops, all the shops are on the footpath. This poses a number of issues.
"The rainy season is a very difficult time for us. As you can see, the shops here do not have a roof on them. We use tarpaulin sheets to cover the books when we close the shop, and the same covers as roof when it rains. Quite often, a number of books are ruined due to the rain water but there's not much we can do about it", said Asaduzzaman, a shopkeeper in his mid-40s.
Like Asaduzzaaman, most shopkeepers here have to stare at the sky like a Jacobin bird, only instead of getting excited by rain, they have to hurry up to wrap up the shops because their livelihood depends on it.
The metro-rail station is another factor that has rattled a number of shopkeepers here at the old book market. There is a sense of fear amongst many of them. "We don't know what will happen but there is a possibility that they will evict the book market from here. We don't know where we will go then", said another shopkeeper called Kamrul Hasan in a grim tone.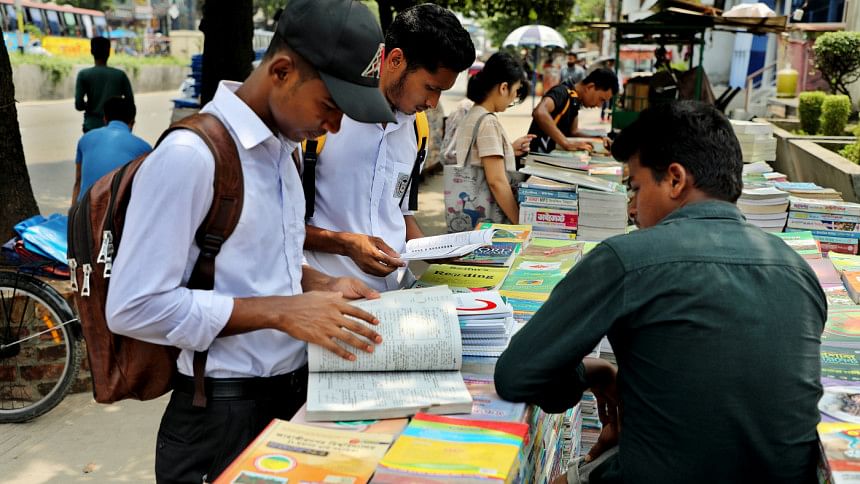 Things to keep in mind
Buying new books are easy but one should practice caution while buying used books. Some of them might be damaged or too fragile. Some text books might be too outdated. If you are visiting the old book market, make sure that you have some time on your hand so you can browse patiently before buying.