How to design your kitchen?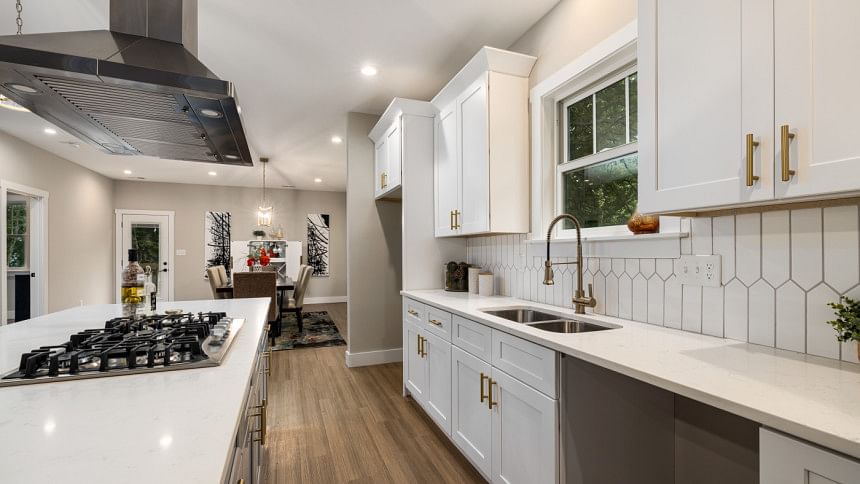 The kitchen has become the centre of family life. As trends change over the years, custom designs, colour choices, and various décor styles will help to modify this area. When planning a kitchen renovation or remodel, homeowners are interested in learning about the latest styles in kitchen design and how they might be used in their own homes. 
So, with that in mind, here are some of the major kitchen trends for the year 2023!
Smart internal storage solutions, like breakfast boxes and smart closet ideas, are big in 2023. The focus will be on storage that can be hidden when not in use. They can include everything you need for your morning, like a professional coffee maker, a toaster, a place to store your everyday dishes or a wide range of cereals for the children. The best part is that you can shut the doors when you are done and hide all of the clutter and waste until you are ready to clean up. The constant, ingenious adaptability of it is impressive!
In the past few years, taking greenery into the home has become very popular, and this trend is not likely to end in 2023. Kitchens will continue to have natural elements like natural stone floors, renewable and eco-friendly materials, wooden cabinets and storage, and metal details, to name a few. Although quartz will still be popular, more and more homeowners are opting for colourful marbles and quartz crystals for their kitchen worktops and more.
Even if white kitchens remain fashionable in 2023, you might see a shift towards more vibrant colours in the kitchen space. Homeowners are especially drawn to warmer tones and bright pops of colour instead of Scandinavian-style simplicity or white and grey farmhouse-style kitchens. Be prepared to witness the removal of all-white cabinetry in favour of natural wood tones that range from dark to light in both light and dark shades.
If you spend a lot of time in the kitchen, it makes sense to decorate it according to your likes and fill it with mementoes. Adding pieces that are not part of the main furniture is a fun way to give a kitchen more style. Antiques, family heirlooms, and other unique old things will grow even more popular to mix with standard furniture pieces. Vintage eating tables that can be turned into a centre island, wood shelves, and found items all contribute to giving your kitchen a distinctive look.
But remodelling your kitchen to reflect current trends will need not just significant effort but also a big financial investment. A great way to ease this financial worry is to buy all the items on EMI (equal monthly payment). EMIs are monthly payments made by borrowers to lenders to repay debts on a predetermined date. The term implies that instalments are the same in size. At several furniture and home décor shops, EMI plans may let you divide your finances into lower monthly instalments. You may update your kitchen to reflect the beautiful 2023 trends without taking on too much debt if you make use of the EMI instalments. So, by choosing EMI plans, you may enjoy your new kitchen's comfort and beauty for years to come!