Wagely & Shadhin partner to provide Smartphone EMI facility for RMG workers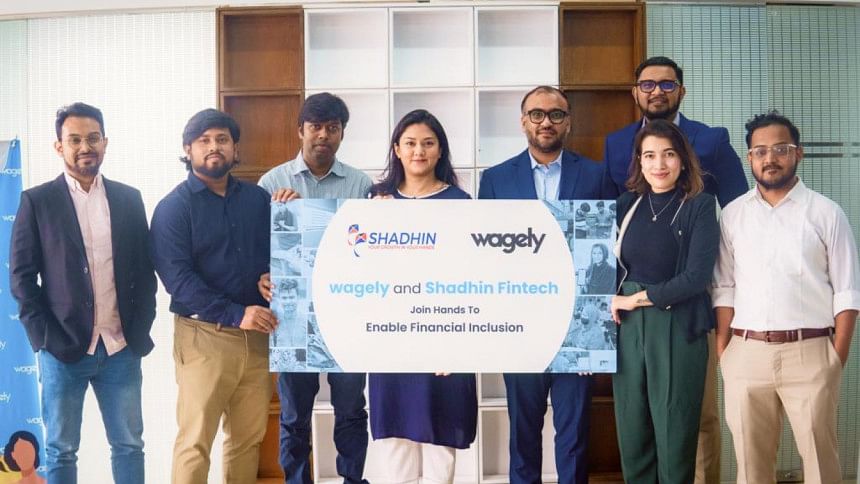 Wagely and Shadhin Fintech have announced the launch of an exciting new initiative that will allow EMI purchases for Bangladeshi RMG workers for the first time. This innovative partnership aims to digitally empower workers in the ready-made garment industry by offering them affordable access to smartphones, allowing them to make purchases without facing financial difficulties and increasing their access to technology.
The EMI (Equated Monthly Installment) facility will be made available to the workers through Wagely's platform, powered by Shadhin's MRA Regulated Micro Finance digital lending platform. With this facility, for the first time in Bangladesh, RMG workers will be able to purchase products such as smartphones and pay for them in 3-to-6-month period instalments, without having to worry about upfront payments. The pilot is aimed to impact the lives of workers, especially those who may not have the means to make large purchases all at once. Initially targeting workers in the RMG industry, this facility will be extended to more blue-collar workers across various industries using Wagely's services.
The partnership between Wagely and Shadhin Fintech is a significant step towards financial inclusion for over 150,000 Bangladeshi workers currently using Wagely's service. This innovative initiative will not only provide access to affordable purchasing power but will also support the reduction of the digital divide for workers and help them to take advantage of financial, digital, and literacy services in the future.
Speaking about the initiative, the Managing Director of Wagely Bangladesh, Noor Elahi, said, "We are thrilled to partner with Shadhin Fintech and offer EMI facilities to our users at Wagely for the first time. As the country is growing towards becoming Smart Bangladesh, it is essential that we include one of the most valuable segments of the population in this growth. This initiative aligns with our mission of improving the financial well-being of workers as well as with the vision of Smart Citizen of a Smart Bangladesh. Our partnership with Shadhin has made this possible, and we look forward to continuing to work together for more innovative solutions."
The CEO of Shadhin Fintech, Kashfia Mahmud, added, "Our goal is to make financial services accessible to everyone, especially those who face barriers to accessing such services. We are excited to partner with Wagely, Bangladesh's leading financial wellness platform to achieve this. By providing EMI facilities to RMG workers, we are enabling them to purchase the products they need digitally and in a few simple steps. This partnership is an excellent example of how technology can be used to promote financial inclusion and improve people's lives."