How to beat the growing summer heat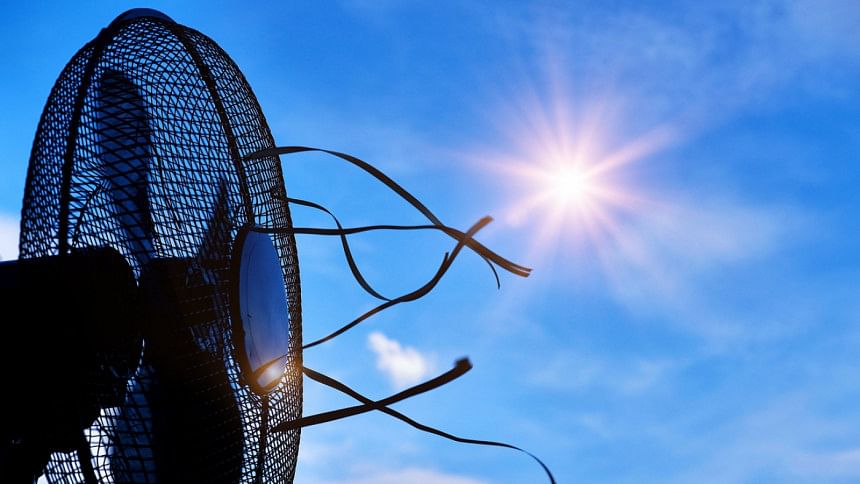 As summer temperatures surge, it is crucial to be mindful of the effects of heat on your body and know high-temperature safety tips. An extreme case of hot weather increases the likelihood of dehydration, overheating, and heatstroke. If heatstroke is not treated quickly, it may cause irreversible damage to the brain and other essential organs or even death.
Previous medical issues may potentially worsen in the severe summer weather and even the young and fit may fall victim to the weather. In the past few days, the nation is experiencing unprecedented heat, and here are some vital things to remember to be safe in this weather.
In this kind of heat, people often forget the most basic and important thing to do: drink water! Drink enough water to stay reinvigorated. To stay healthy throughout Ramadan, it is important to keep up your total fluid intake. So, no matter how busy you are, at iftar and sehri, you need to drink greater quantities of water to deal with parched throats and high heat. During this time, water is very important to the way that many body processes and organs work. Remember that plain water is better for hydrating the body than sodas, even fruit juices!
The use of insulation and window coverings, such as drapes or shades, may help to maintain your home at a more comfortable temperature. Keep the windows closed unless there is a pleasant breeze blowing, the temperature outside is lower than the one inside, and it is safe for you to do so.
Enjoy the cooler parts of the day and protect your skin by avoiding the sun during its peak hours. If you must go outside, take precautions against sunburn by putting on a wide-brimmed hat, a pair of sunglasses, and sunscreen with an SPF of 15 or greater for a minimum of 30 minutes before you go out. Select loose-fitting clothes made of natural fibres like cotton and linen that are light in colour to avoid feeling warmer.
Put damp towels on your wrists and neck, or take a quick shower or sponge bath if you start to feel hot. To chill down, keep a cold bottle of water spray with you, or use a cooling face mist to spray cool water on the pressure points of your body.