How to adopt stray animals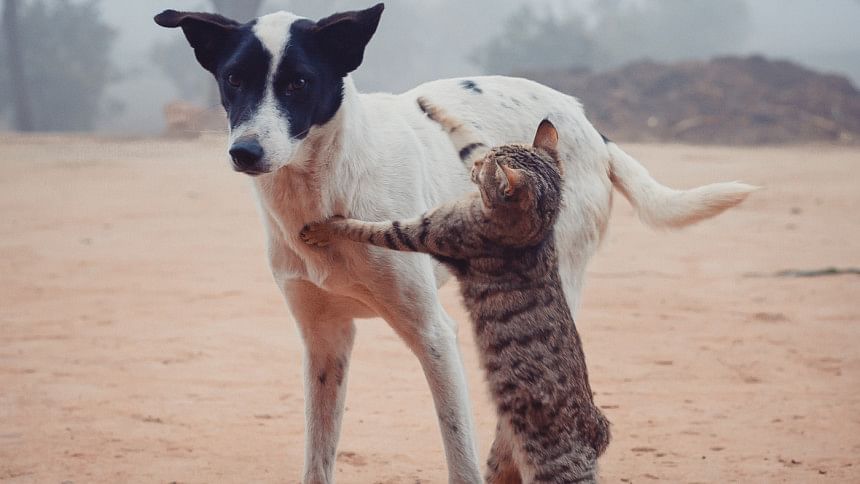 We are surrounded by cute creatures in the form of cats and dogs. Most of the areas we live in are filled with them and internet/social media is also filled with amazing rescue stories and how adopting a stray changes peoples' life. Taking in stray animals can indeed be a very fulfilling and rewarding experience but it can also go horribly wrong if not done correctly. There are a lot of factors to take into consideration and given below, are a few steps you should take before you adopt.
Do your research
Adopting an animal comes with a lot of responsibilities. It is much more than playing, petting and cuddling with your pet. There are a lot of steps involved in taking care of and it is a continuous effort. If you are a first-time pet-owner, you need to do your proper research. Read articles on the subject matter, make your homes pet-proof, seek out experienced pet owners, get a lowdown of nearby pet stores and vets. Don't be impulsive. Don't commit to something you can't see through properly. You need to fully understand the emotional, financial and physical implications of adoption before going through with it. There are plenty of ways to help your stray furry friends and if it is an emergency situation, you can provide shelter and contact appropriate organizations. Either way, do your research and carefully think this through.
Give them a bath
The first order of business will be to give your new friend a nice bath to get rid of the dirt and anything else they might have accumulated during their time out. Now, cats are generally cleaner than dogs but any kind of debris is not good for them or good for your house. Remember to be gentle and patient, this will most likely be their first baths. And definitely make sure that no water enters the ears.
Take them to the vet
Due to the harsh environment, they live in, stray animals often come with battle scars, parasites, bacteria and even diseases, so a trip to the vet is of paramount importance to address all of the above. Then there is also the issue of getting them vaccinated. This is especially important if you have other pets and we suggest that you take your new friend to the vet first before introducing it to the rest of the crew so that there are no outbreaks of any kind.
Be patient and considerate
Refer back to the first point. As mentioned, taking in a stray animal will come with a lot of responsibility. You will be bringing it to a completely new environment, one that they are not used to and you'll need to give them the liberty to explore it and get comfortable. We know you would want to give your new pet all the love and affection in the world but you need to keep in mind that they can get overwhelmed easily since everything will be new to them. They may need a considerable adjustment period and lots of training to fit in with your family. They may occasionally try to escape so you will need to take appropriate measures. You will need to put in the effort to get to know your new friend and understand their wants/needs. Consult welfare organizations, experienced pet owners and vets to see how you can improve the overall experience for you and your pet.