Sway in fashion: Tennis Edition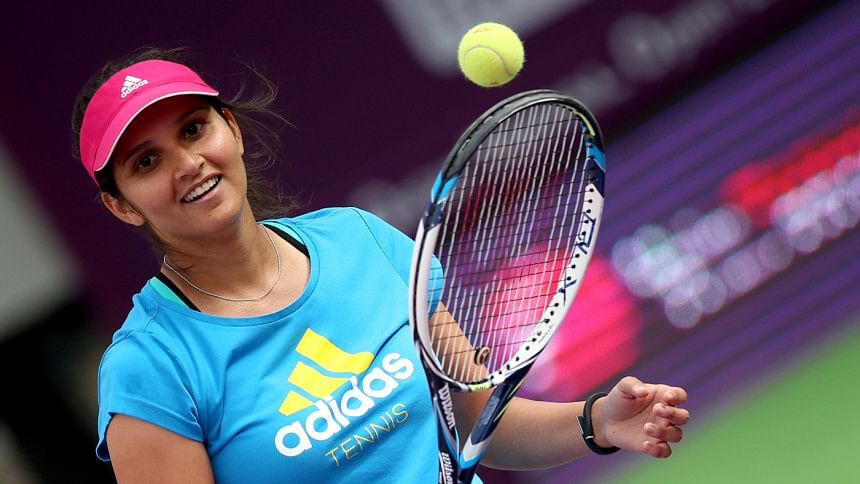 Tennis is one of the most fascinating and celebrated sports in the world. It is a classic combination of athleticism and strategy. Spectators in such games get to showcase the fitness wears they usually would not sport. For athletes, a good look is a step closer to the win. It really does not get better.
If anyone told you that there is a fixed dress code to such games, they must have fooled you. The beauty of these games is that you get to be yourself as long as you are able to pull the outfit you are wearing. However, some factors like sunburn, heat, humidity, etc. can be daunting so keep that in mind when selecting an attire.
Sundresses are everything
A sleek sundress in any of the pastel colours — be it white, lavender etc. can be super fun. Paired with a cool pair of shades, this look can be very trendy to sport. Sunglasses are an essential component with sundresses and now the big and bold is very in. Hair accessories like a band or funky clips are a good match for this style. For shoes and bags, there has been this massive rise in popularity for jute. Jute flat sandals and a jute messenger bag would look divine with a sundress.
Tie-dyed craze
From T - shirts to dresses, the hype for tie dye is just impeccable. You will see influencers DIY these at home while brands chase one another to implicate the best designs. In the tennis court, wear a modest tie-dyed dress with a statement necklace that colour blocks since it is vogue now. Glasses with animal prints on it would look sleek with a dress like this. Moreover, for the bags and shoes, go for something extravagant but comfortable. Studded slippers with a waist leather bag — let there be colour, let there be light!
Floral affairs
What is summer without floral wear for both men and women? Even in winters; floral wears are essentially a mandatory closet addition. If the weather is in your favour and you feel at 'risqué' with your fashion instincts, put on a pair of floral skirt with a high collar sweater and a bling jacket to layer it all up. Don't forget to bedazzle the tennis court with the best of your bracelets. For bags and shoes, think classic. Go for a black kitten heels with a dome bag. The look will come together as you go.
The edgy shirt dresses
Striped shirt dresses that hug your body while making you feel at ease is a sheer delight. Go for a striped shirt dress that reflects your mood and personality. Moreover, choose 'less is more' in terms of accessories. Pair it with a hat of your choice although off white is preferred. Block heels with an outfit like this would look surreal and if they are made out of net, you got yourself a winner. A bag that would go perfectly with this will be a textured leather bag of any contrast colour. Don't forget your aviator shades and sunscreen though!
The boho-chic look
Slip dresses have been in fashion for almost an eternity. Considering how well they have been perceived by people and even fashion critics, it always makes one look extraordinary. Put on your cotton slip dress along with some pastel heels. Go for a colour that'd surprise people. For example, neon green, baby pink etc. Come through with a transparent bag to make the look bolder. Last but definitely not least, pair it up with a shirt and tie a knot around your waist as it will make the look super chic.
Sports fashion is an up-and-coming industry that has a lot of potential. People want to be fitter while looking good, feeling good. You should wear what you feel inside wherever you go so the start is here!