Essential preparation tips for this year's Hajj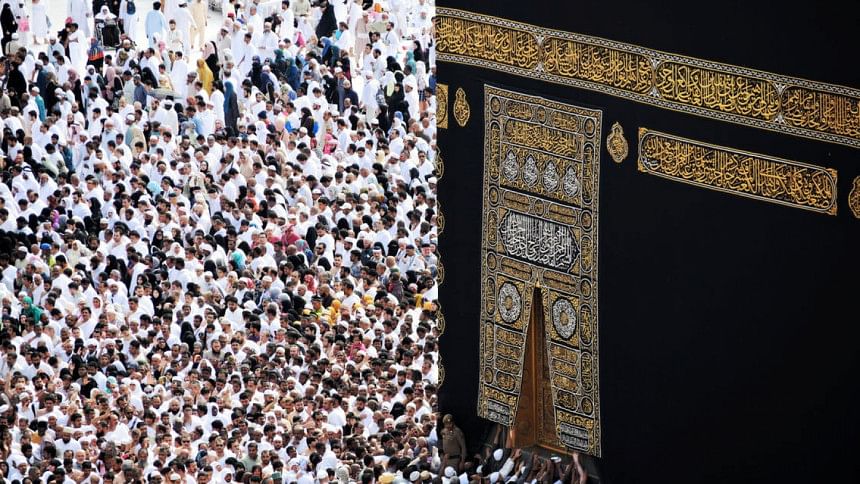 Hajj, the annual Islamic pilgrimage to the holiest city of Makkah, will be in full form this year. Muslims around the world, including Bangladesh, will take this divine journey as part of their religious duty.
To get started on your Hajj essentials, we have some tips outlined for you.
Clothing items and footwear
To deal with the hot and humid Saudi Arabian weather comfortable, light-coloured clothes should be packed sufficiently. Female pilgrims should make sure to pack comfortable clothes that go with their abaya while men should have multiple sets of ihrams. Do not forget to pack travel towels made of microfibres for your personal hygiene.
Be sure to take with you multiple pair of slippers that will offer you comfort and durability so that you can walk around for long stretches of time. The slippers should fit perfectly so that there will not be any chance of injury or discomfort.
Carry bags and emergency contact info
Since you will be moving most of the time, carry bags are a must-have. Whether it's a small shoulder bag or a neck bag, you will need them to carry your personal belongings like water bottles, medicine, and extra pair of shoes along with your important ID cards and travel documents. Do not forget to put a power bank, and a mobile charger in the bag so that your phone never runs out of charge.
All your emergency contact information like name, country, address at Makkah and Madinah, and others should be written on paper and kept in your bag and carried with you all the time.
Stock up on medication and toiletries
If you are taking any medication regularly, be sure to stock them up before you leave as the exact medicines might not be readily available in Saudi Arabia. A first aid kit consisting of things like antiseptic cream, bandages, cotton, and sanitisers is a must-have and should be carried at all times in your bag to tend to any injury-related emergencies.
Don't forget to carry along your personal toiletries like sunblock, face wash, and other items. It might take a lot of time and hassle to buy everything there so stock up on them when you are shopping for Hajj essentials. Make sure everything you pick is fragrance-free as you are not allowed to use scented things while wearing Ihram.
Prayer mats and dua list
It's wise to carry a prayer mat as the hard surfaces can cause you discomfort. A travel prayer mat is an ideal solution as it's very convenient to carry around. Hajj is a once-in-a-lifetime opportunity so it's very important to carry a hajj guide with you to study it well. Make sure to have a comprehensive list of duas that you will recite and write down the names of people who have asked for dua.
You can buy all your Hajj essentials from markets like Dhaka's Baitul Mukarram Shopping Complex, or at retail shops like Hajj Essential BD situated at Mirpur which caters to every Hajj need, as well as on e-commerce sites like Daraz. With Hajj upon us soon, get started with your essential preparation, and have a blessed Hajj this year.