Dhaka Makers 2023: A platform for artists to meet and exchange ideas
Discover a vibrant gathering of local artists and enthusiasts at Dhaka Makers.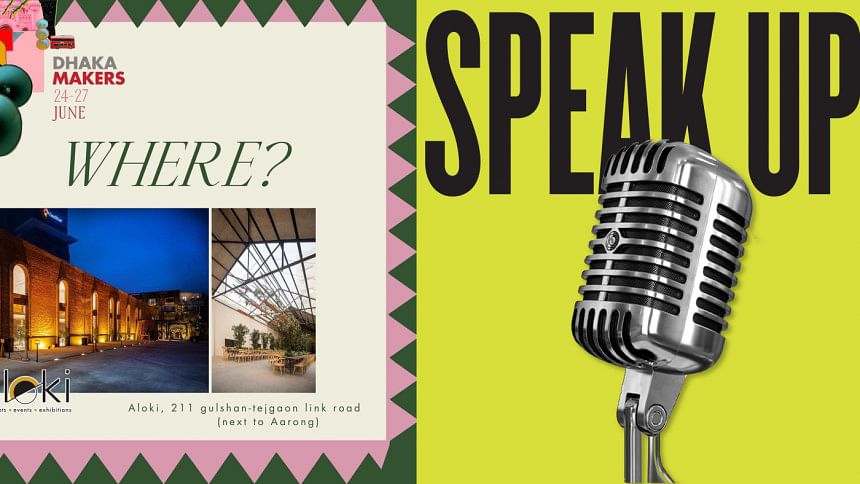 Dhaka has always been the cultural hub of this country. A diverse group of artists calls this metropolis their home, or their artistic work revolves around the city. In order to ensure a space for creative minds to develop and grow their brand, connect, and engage with fellow like-minded individuals and market their creations to interested clients, an event — Dhaka Makers 2023 — is scheduled to be arranged between 24 June and 27 June at Aloki, 211 Gulshan-Tejgaon Link Road. It will ensure an inclusive space, tailor-made for the artists of this city and beyond. 
A team of motivated and diligent human beings is bringing about Dhaka Makers 2023. This week, we focus on three who are working diligently to make this event a reality.
Istela Imam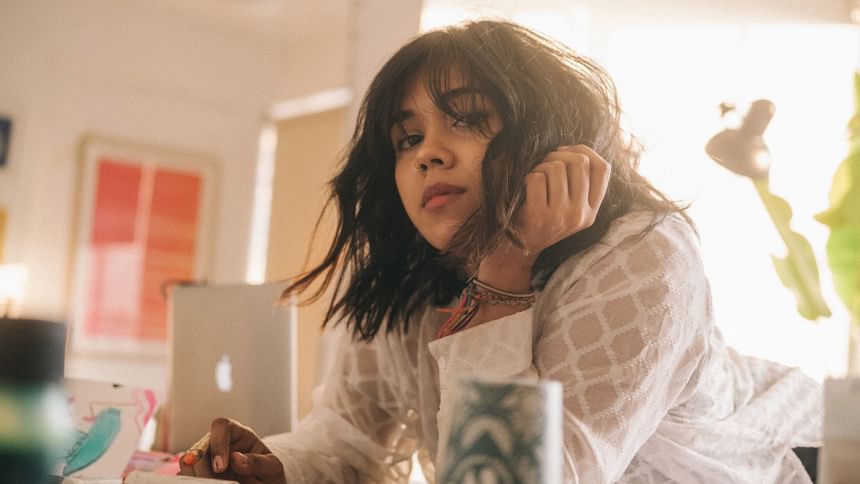 Istela Imam is a dynamic young designer and illustrator. She first got introduced to the underground art scene in 2016. She started InvisiBellas to help and promote numerous social causes through street art and graffiti. She was really moved by the sheer talent hiding in plain sight in Dhaka that she decided to open up her own art fair for artists and illustrators alike aptly named The Milkshake Collective. It gives many artists a platform to showcase their intricate and wonderful work.
She then became part of the super team for Dhaka Makers and is striving to create a bigger and better more inclusive community for art lovers and enthusiasts alike.
"Our team coming together purely out of passion and love for the arts in the city in itself has been such a great thing to be part of," said Istela. She was honoured to create the branding for Dhaka Makers, capturing the true Dhaka essence while keeping it contemporary.
Istela herself is looking forward to the event eagerly as it includes many notable and upcoming artists. Artworks from Norfmade, Ink Smiths projections, illustrations from Tirtho, typography from Sabyasachi Hazra just to name a few. There are many more awesome features to discover and many activities to partake in as well.
When it comes to new artists who are still finding their groove in the extravagant world of the arts, Istela remembers her journey of navigating through many obstacles when she first started. She understands how hard it can be to connect with other artists or have knowledge of how to properly present their work to the masses.
 "In my journey as a designer/illustrator, I've always wished for guidance. So, I help younger artists by networking, connecting them with people, sharing stories, and encouraging them to showcase their work. Together, we navigate the crazy and keep growing!" expressed Istela.
Fahd Sattar
Fahd Sattar is the founder of Aloki, an event space renovated from an old garments factory! The atmosphere in Aloki is truly breath-taking featuring exposed bricks, a high ceiling, and giant central atrium. The space is mainly for hosting many events from time to time and as a safe space for young independent artists to hone their skills. It has an art gallery within and a cafe as well.
Being an artist and musician himself, Fahd is very familiar with the art scene in Dhaka. When he first started designing his space, he was really inspired by the open warehouses abroad which gave Aloki an iconic look. The art community inspired him to host Dhaka Makers there as it is centrally located and provides a wonderful work atmosphere.
"The idea that when you're in a room with like-minded people, there's a lot of radiation from bouncing your ideas off of one another," said Fahd when speaking on how this space was meant for events like these that bring people closer, help portray their work and be sociable in an inclusive space.
Fahd really enjoyed the time he spent working with the team to make this event a reality. He said that the team was very motivated and helped him immensely to prepare for it. They have an incredibly talented pool of vendors lined up for the event and it was really inspiring to see the community taking the initiative.
He stressed the fact that young artists are crucial to keep the art culture alive in Dhaka.
"They land in a really interesting space because they do not have an artistic philosophy prescribed by a mentor, this really allows them to cultivate their own identity through the work that they do," said Fahd.
It is really important to let them express themselves through their art and keep the beating heart of the creative community alive.
Umaila Akhter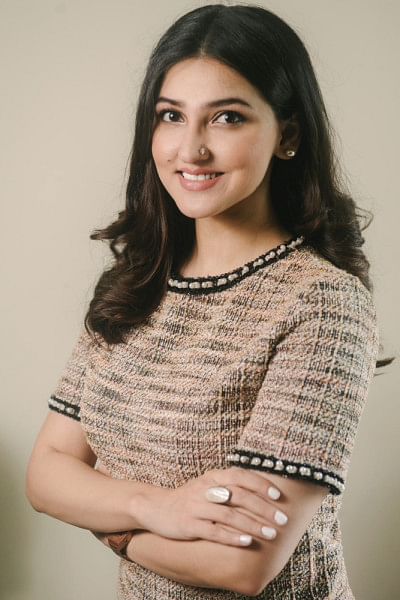 Umaila Akhter is the Founder and CEO of Turn Up, a public relations firm specialising in smaller businesses and independent artists. They provide a safe space for upcoming artists to harness their talents and focus on improving themselves. When asked what inspired her to be a part of Dhaka Makers, she said that working together has made them expand their community further and see how each creative person gets to interact with others to learn new things, share their own journeys, and innovate alongside one another.
Her favourite experience during this process was discovering how these talented young artists rose to the occasion and took on challenges and solved them using their creativity and expressiveness. How artists used their own vision and were able to convey their own heartfelt message to the world.
"We found several works of art that can illuminate truth, offer transcendent experience in a far too literal world, challenge us to feel, and connect us to our common humanity. The idea of discovering these creative voices and sharing them with the world is deeply meaningful," stated the CEO.
Umaila believes it is important for independent artists to have the freedom and support to excel in their path to success that is unique to them. "Turn Up PR will continue to represent artists who deserve to be positioned indelibly at the forefront, and placed within the larger cultural context," said Umaila.
For more information on Dhaka Makers 2023, follow them on social media, https://www.facebook.com/dhakamakers
Photo: Dhaka Makers 2023