Bare your skin: A fight against colourism
"Bare Your Skin," a series of events, aimed at building social awareness of skin colour discrimination, recently hosted its 5th edition on 11 March, at the EMK Center, Dhanmondi. The concept of the event was developed by Nerissa Nashin — a development sector professional and graduate of Swarthmore College — in conjunction with the American Center and the US Embassy, as part of a larger project under the US Department of State-funded "Democracy, Human Rights, and Labor" grant.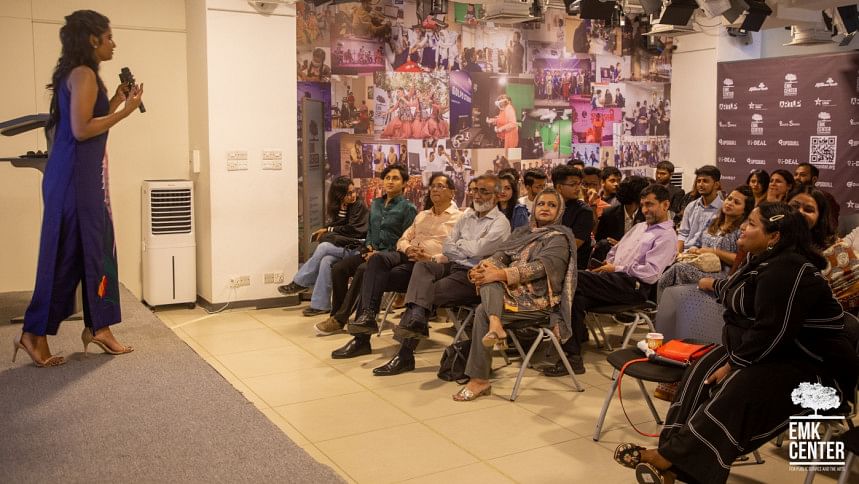 Nerissa formulated the project based on her own personal experiences with colourism. She is currently implementing the series online on social media platforms, and offline through engaging sessions aimed at raising awareness regarding the prevalent skin colour bias in our society. Previous installments have covered the history and socioeconomic impact of colourism, while the event on Saturday primarily dealt with the discrimination in the media. 
The event kicked off with a discussion of colourism, its roots, and its effects on society. It was a safe and welcoming environment for people to talk about their experiences with colourism: how it has affected their lives and continues to do so. Many people shared stories about how they were teased and bullied as children because of their skin tone. The constant bullying eventually affected their self-esteem and confidence. Others discussed how the societal pressure to conform to the "acceptable" beauty standards left a scar on their mental health. 
The guest speaker, Sobia Ameen, shared her own experiences of facing discrimination based on her complexion. Sobia is a model, architect, baker, and content creator who has worked with the media industry in both Bangladesh and India. Sobia has modelled for brands such as Vogue India, House of Masaba and Kay by Katrina. Despite her accomplishments, Sobia's skin colour still remains a topic of discussion for many people, she shared during the event. Her story shed light on the difficulties faced by individuals who do not conform to the societal standards of beauty. "It's surreal and disappointing at the same time to see even young people being a part of the problem. It's often the people closest to us who say the most hurtful things without even realising the impact their words can have. I hope events like these will help us realise the depth of the situation," shared Sobia.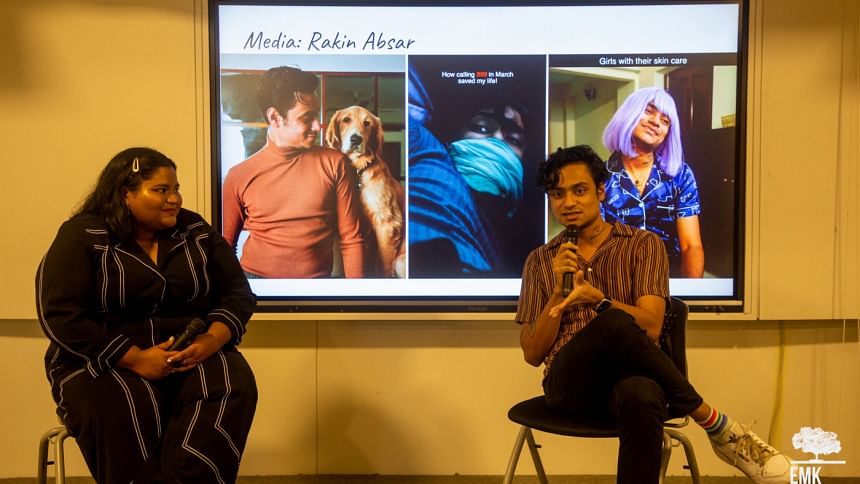 Another highlight of the event was the surprise guest, Rakin Absar, a comedian and content creator, highly popular amongst the youth. Rakin shared his own experience of getting to the final round of a project only to be rejected because of his skin colour. He encouraged attendees to look beyond a person's complexion and be more inclusive. His call to action, to challenge the circumstances and promote inclusivity and diversity, largely resonated with the audience.
The series "Bare your skin" has been working to provide a platform for people to share their stories and start discussions to foster change. There have already been sessions in Dhaka and Cox's Bazaar, with plans to hold three more events in the capital and in Jashore. The organisers hope to keep up the momentum for eradicating colourism and developing a more tolerant, inclusive society. 
The next installment on April 15 will deal with embracing one's natural complexion via a makeup workshop, and the one after, scheduled to be held on May 6, will be a final interactive session that delves more deeply into personal stories from people who have suffered from skin colour discrimination. More information on the events can be found on Nerissa's Instagram handle (@nerissa.nashin) and on EMK Center's Facebook page.