5 easy mango recipes for summer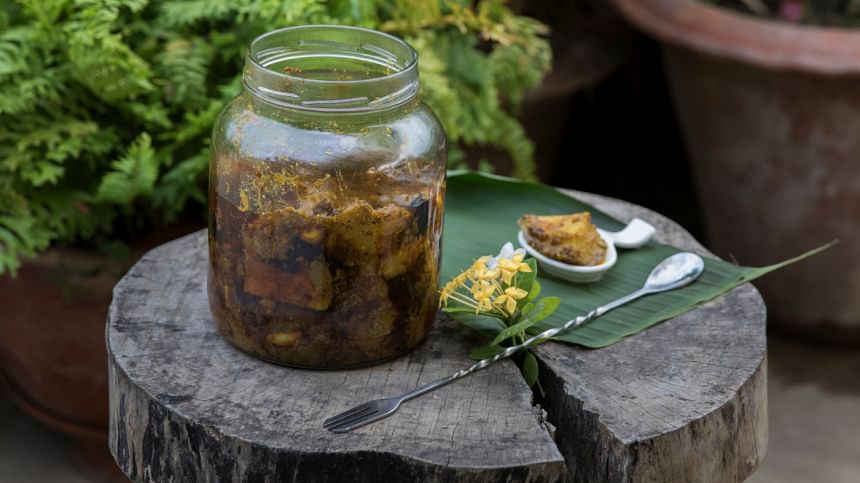 Mango is versatile fruit and can be used to make delicious dishes and desserts. If you are a mango lover like me, you will love this collection of recipes that include both ripe and green mangoes!
THAI CHICKEN & MANGO STIR-FRY
Both ripe and unripe mango work well in this chicken and vegetable stir-fry. If the mangoes you have are not sweet enough for your palate, use 2 tbsp brown sugar. If they are ripe and sweet, just use 2 tbsp lemon juice additionally.
Ingredients
2 chicken breasts, cut into 1-inch pieces
2 tbsp fish sauce
2 tbsp lime juice
1½ tbsp corn starch
1-2 tsp brown sugar
4 tsp oil
2 clove garlic, minced
1 tsp minced fresh ginger
2 fresh chilli papers, stemmed, and sliced
2 cups bite-size broccoli florets
¼ cup water
2 mangoes, peeled and sliced
¼ cup chopped fresh cilantro
¼ cup chopped fresh basil
¼ cup chopped fresh mint
4 tbsp oiled
Method
Combine fish sauce, lime juice, corn starch, and brown sugar in a small bowl. Heat 2 tbsp oil in a wok or large skillet over high heat. Add chicken, cook, stirring until just cooked through, or 5-6 minutes. Transfer to a plate. Add the remaining oil, garlic, ginger and chillies to the pan. Cook, stirring, until fragrant, about 15 seconds. Add broccoli and water, cook until it softens. Add mango and cook for 1 minute. Add the reserved sauce and chicken, cook, stirring, until the sauce is thickened and chicken is heated through, or about 1 minute. Stir in cilantro, basil and mint. Remove from heat and serve.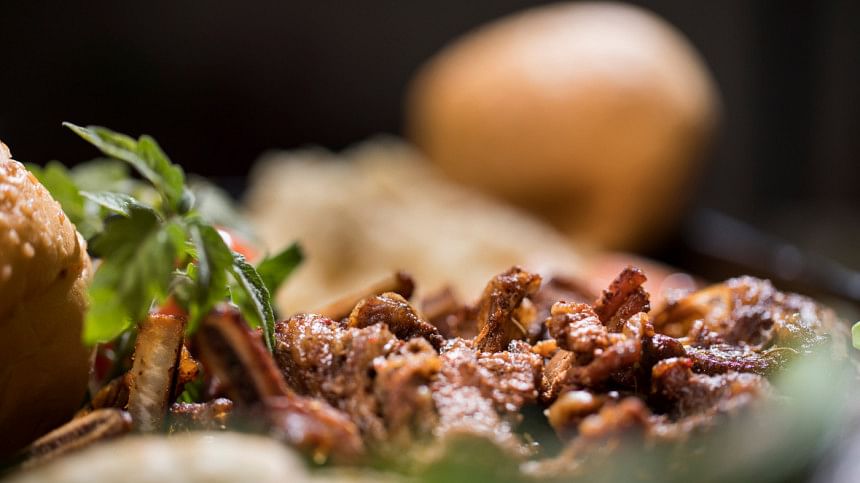 GREEN MANGO RICE
This is a simple recipe for a spiced and tangy rice made from unripe green mangoes. It is a popular dish in Andhra Pradesh, Karnataka and Tamil Nadu, but I make this recipe with my own variations. The tartness of the green mangoes, the subtle sweetness of fresh coconut, and the heat of the red chillies balance very well in this dish. The tempering of curry leaves, mustard seeds and asafoetida perks up the flavours in the rice. Green mango rice can be served with some papadoms or chips. You can also serve it as a side dish with a main course.
Ingredients
2 cups cooked rice
2 tbsp oil
½ tsp mustard seeds
½ tsp chickpeas
1 tbsp peanuts
5-6 curry leaves
2 dry red chillies
½ tsp ginger paste
2 slit green chillies
¼ tsp turmeric powder
A pinch of asafoetida
1 cup grated mangoes
½ cup coconut
Salt to taste
Method
First, cook the rice. Wash and peel the green mango. Grate the mango and measure 1 cup. Heat oil in a pan, add mustard seeds and let them pop. Add chickpeas and peanuts. Roast them with stirring constantly till brown. Add dry red chilli and curry leaves. Fry it for 15 seconds. Add ginger paste, green chilli, turmeric powder and asafoetida. Sauté for 30 seconds. Immediately add grated mango and salt. Mix and cook for 2 minutes. Add coconut and mix well. Then add cooked rice. Mix it very gently. Cook it for 3-4 minutes. When it is done remove from heat and serve.
MANGO SOUFFLÉ
A soufflé is a classic French dessert — rich and creamy, yet unbelievably light. While the traditional recipes are egg-based, I reproduce the same light as air experience without using eggs. Veg gelatine powder helps me in this task. This eggless mango soufflé combines the divine flavour of mangoes with the ethereal texture of soufflés to give your palate a treat beyond comparison.
Ingredients
1½ cup mango pulp
1 cup whipped cream
2 tbsp icing sugar
1 ½ tbsp veg gelatine powder
Few mango pieces for garnish
Method
Combine the whipped cream and icing sugar in a deep bowl and beat till thick using an electric beater. Keep aside. Put the mango pulp in another deep bowl and beat it using beater for 1 minute. Combine the gelatine powder and 4 tablespoons of hot water in a bowl and mix well. Add it to the mango pulp and beat it with beater for 2 minutes. Add the beaten whipped cream into the mango mixture and fold gently using a spatula. Pour equal quantities of mixture into 10 individual glasses or bowl and refrigerate for 2 hours or till the Soufflé sets. Serve chilled garnished with mango pieces.
GREEN MANGO PICKLE
The term pickle is derived from the Dutch, 'pekel' — meaning brine. South Asia has a large variety of pickles known as achars, which are mainly made from mango, lemon, tamarind, chilli, garlic, vegetables, etc. The fruits and vegetables are generally mixed with ingredients like salt, spices, and oils and are set to mature in a moisture-less medium.
Ingredients
4 cups of mangoes with skin, cut into cubes
2 tbsp salt
2 tsp turmeric powder
1 tsp asafoetida powder
1 tbsp fenugreek seeds powder
3 tbsp mustard seeds powder
3 tbsp red chilli powder
1 tsp nigella seeds
1 tsp fennel seeds
1 cup mustard oil
Method
Wash the mangoes and dry them completely. Cut them into 1-inch cubes. In a large bowl, combine salt, turmeric powder, and mangoes. Allow it to marinate overnight or 7-8 hours until the mangoes release all the water. Drain the water from the mangoes. Dry the mangoes on paper towels for about 6 hours or overnight, so they lose the excess moisture. Heat a small pan on medium heat, roast the coriander seeds. Turn off heat and allow it to cool.
Once cooled, using pestle and mortar to coarsely crush the coriander seeds to half. In a large bowl, combine the mangoes, remaining salt and all the ingredients except oil. Fill the above mango mixture tightly into a bottle and keep aside covered for a day. Heat oil in a pan, bring it to a boiling point, allow it to cool completely while covered.
Add cooled oil to the bottled mango pickle mixture. It takes approximately two to three weeks for the pickle to marinate itself and get the flavours from the spices. Best flavour and tenderness in the pickle comes after a couple of months of marination.
MANGO CAKE
Ingredients
1½ cups peeled and mashed ripe mango
1 cups sugar
2 eggs
1 cup all-purpose flour
1 tsp baking soda
1½ cup walnuts
1 tsp vanilla extract
For the topping —
½ cup cream cheese
¼ cup butter
1 cup powdered sugar
1 tsp vanilla extract
Method
In a mixing bowl, add the mangoes, sugar and eggs, stir to combine. Add in the flour, baking soda, walnut and vanilla extract, stir to combine. Make a smooth batter. Pour batter into a greased baking pan. Bake in a 180-degree pre-heated oven for 30-35 minutes. Allow it to cool down. In another mixing bowl, combine the topping ingredients, stir to mix well. Spread over the cake. Cut into pieces and serve.