5 must-have first aid medications to have in your home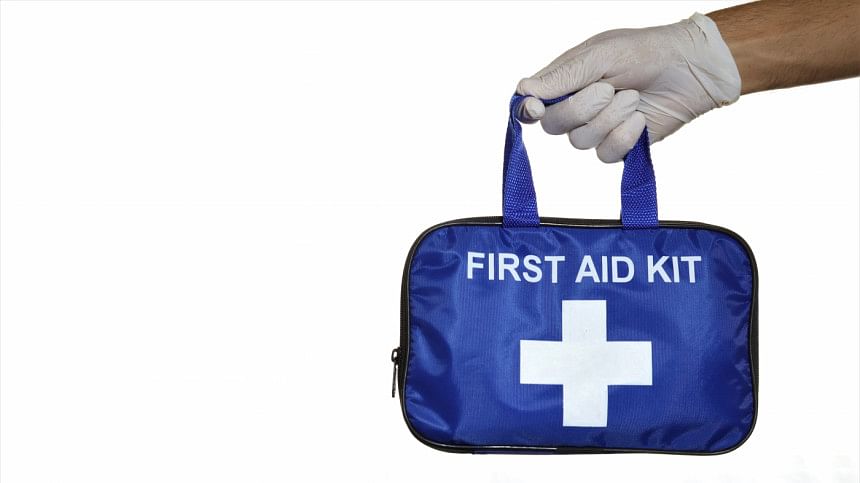 Many injuries or sickness can happen when you are at home, from burns and minor cuts to colds and headaches. There's also the risk of emergencies such as earthquakes or other natural calamities. That's why it's very important to have a well-stocked first aid kit full of essential items and medications that can help you deal with any emergencies. Below are 5 such products that you should always have at your home.
Antiseptic cream and liquid
One of the most common type of injuries is when you get a cut or a scrape, a likely outcome of chopping vegetables carelessly, shaving too quickly and such. To prevent infection of the wound and help in healing, it's recommended to always keep antiseptic creams and liquids handy, as they can be applied to wounds to disinfect and stop any further infection.
Burn ointment
If you are the one cooking at home or ironing your clothes, then burn injuries can be a frequent nuisance for you, often turning into blisters and causing pain to the affected area. To combat this, a burn ointment is nothing short of a lifesaver, when applied correctly, will stop further damage thanks to chemicals that can reduce the inflammation of the skin and preventing any bacterial growth. Since timing is crucial for burn injuries, always keep the ointment in a place where you can access it pretty quickly.
Pain relieving cream
It's the kind of medication we see our elderly often use, and for good reason too, as applying a pain-relieving cream can be a good medication for joint and pains, back pains and anywhere you want to have a calming effect. It's also available in spray cans so that you can target a specific aching area.
Over-the-counter medications for common colds and fever
If you get exposed to a virus or bacteria, then you could come down with a common cold or fever, causing sneezing, sore throat, and headaches, to name a few. As a remedy, you can take any over-the-counter medication that's generally approved by doctors. Medicines like Napa is a household name for fevers, as well as several cold medicines in the form of tablets or syrups.
Ice cubes
Technically not a medicine, but ice cubes can be very effective as a first line of defence from stopping an injury to worsen further. Ice is very effective against swelling, pain, itching, and inflammation, as well as dealing with injuries like a muscle strain. Proper use of ice cubes can be done by wrapping the cube in a cotton cloth or a plastic bag and applying to the affected area.