Live longer with just 4000 steps a day!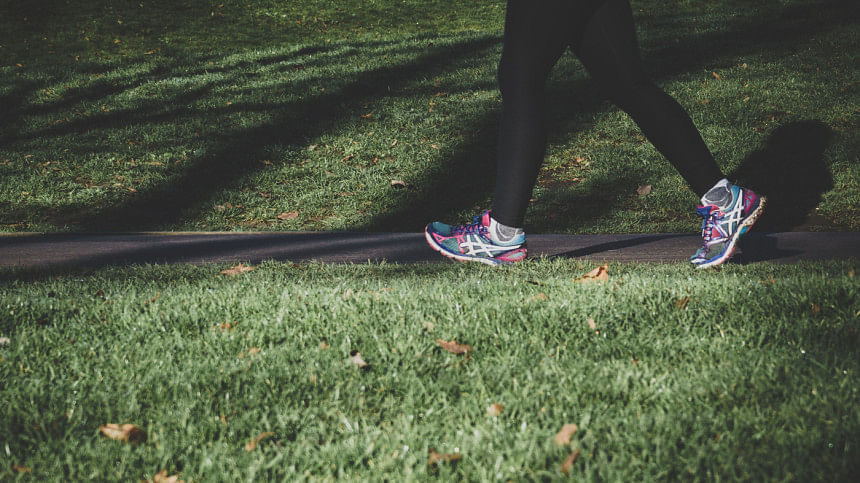 We all know the power of a good stroll, but what if we told you that the key to a longer, healthier life could be within reach with just 4,000 steps a day? Yes, you read that right. The latest research, hot off the press from the European Journal of Preventive Cardiology, unveils a fascinating truth: the path to vitality might be simpler than we ever imagined!
Now, before you cast aside your fitness ambitions and settle into a cosy spot, hear us out. While 10,000 steps have long been hailed as the golden standard, this intriguing study shakes things up. Those 4,000 steps might just be your ticket to a prolonged existence. But do not let that stop you from going the extra mile—each additional 1,000 steps a day slices your risk of untimely farewells by a whopping 15 per cent.
Gone are the days of sweating it out for hours on end. This study joins a chorus of research celebrating the notion that even the simplest movements can orchestrate a symphony of well-being. Whether you are sweeping the floor, swaying to a beat, or waltzing through your neighbourhood, it all adds up.
In this ground-breaking investigation, a team of inquisitive minds dove into 17 studies, creating a mosaic of insights about the connection between walking and health. The canvas included over 225,000 adults with an average age of 64, scattered across the globe, and the findings were truly eye-opening.
As the data danced before their eyes, the researchers uncovered a trail of health benefits that stretched as far as 20,000 steps a day. The takeaway? There's no cap on the rewards of movement. The journey towards better health takes flight well before you hit that elusive 10,000-step mark. In fact, the magic number seemed to emerge around 4,000 steps, where the risk of waving premature goodbyes began to drop dramatically.
But what about the sceptics? The meticulous scientists considered every angle. While they could not definitively prove cause and effect, the patterns were crystal clear. And yes, they accounted for the lifestyle puzzle, acknowledging that while steps are a piece of the grand design, they are not the whole masterpiece.
So, lace up those shoes and step out with purpose. The path to a longer, fuller life might just be under your feet—one step at a time!