How physical punishment harms children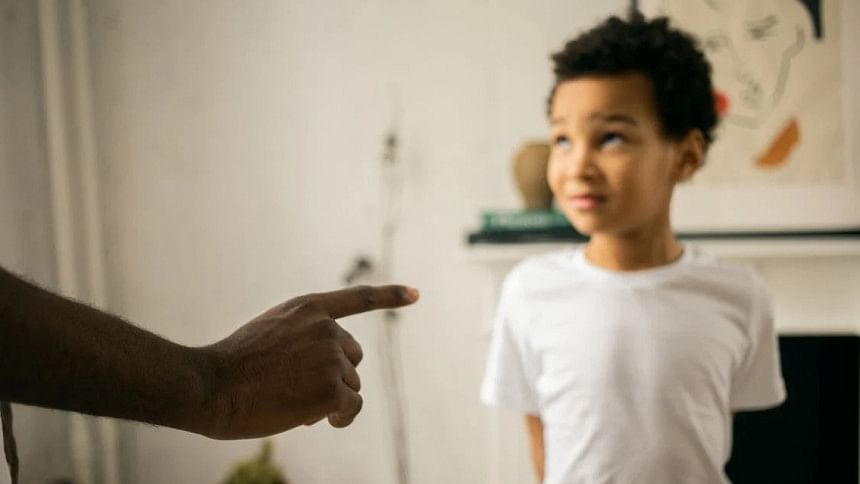 "Spare the rod and spoil the child," has been a common saying, even as early as two decades ago. Gradually however, with increased research, the consensus began to change. Gone are the days when age or seniority was enough to earn respect, the recent perception is that any being, regardless of age, colour, race, etc., deserves respect and has rights to express their own opinion. Hence, raising your hand or voice, for that matter, on a child simply because they are weak and younger than you in age, is an act of cowardice on the part of the parent.
Some fantastic and in-depth research has been done in this field. Psychologists and paediatricians both agree that physical abuse is extremely harmful for a child, having both physiological and mental consequences. Abuse comes in many forms and what is equally surprising is that a lot of parents have no idea that many of their actions can count as abuse.
Spanking, shaking, pulling children by the hair, boxing their ears are all overt forms of punishment, but even seemingly non-violent but aggressive gestures such as forcing them to remain in an uncomfortable position and force-feeding them sometimes falls under the umbrella of abusive action.
Studies show that children who were subjected to physical punishment before the age of 13 were more likely to display symptoms of depression when they grow up. Not limited to simply this, hurting a child physically to discipline them violates their most basic human rights. Often, if parents are unable to calm themselves down, retaliation from the children can escalate matters quickly, leading to extremely harmful repercussions for the child. Abused children often show signs of aggression, later in life.
There are some who feel that children tend to forget these things as they grow older but that is not true. Children are like sponges and they absorb everything from their environment — the good, the bad and the ugly. Even if they do not express it, their subconscious mind retains the harsh memories and turn it into all sorts of negative emotions and traits such as subconscious anger and emotional instability, confidence and esteem issues, anxiety, etc. It can also lead to latent resentment towards parents which may manifest itself later in life.
Owing to all the negative research associated with harsh disciplinary methods, a new approach seems to be gradually taking root. Gentle parenting is a term that has gained a lot of traction in the recent times. This is a parenting approach that believes in intrinsically motivating a child without the use of external pressures or rewards. In the realm of positive parenting, there is no bribery, no shaming, no timeouts and definitely no punishments. Advocates of this approach believe that respectful parents will raise respectful children and being there with them through their worst will encourage them to be their best.
Although studies on the implications of positive parenting are only a few decades old and there are many who find the approach somewhat hollow, there is ample research to indicate that physical punishment is outdated, detrimental, and after a point, even redundant; guardians need to find alternate, more respectful ways to raise disciplined, yet wholesome and happy children.