Dos and don'ts of menstrual health and hygiene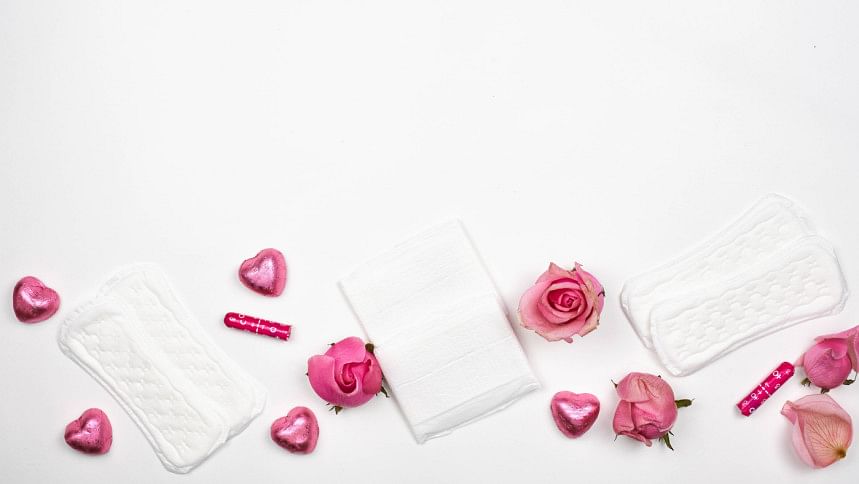 Recently, a granddaughter of mine reached her menarche stage in life. It's a stage when an adolescent girl first experiences her menstrual period. I was surprised to see her approaching the change in a matter-of-factly manner and adjusting to it sportingly. She even went outdoors to play with her friends. I, in my menopause, wished I had her attitude toward such natural biological changes. 
 
That got me thinking about the social taboos, silence, shame, and restrictions our mothers have had associated with periods, for no reason at all. We couldn't play, have mobility, freedom, and access to normal activities. Even showering for the first few days was not recommended; we could not tell our fathers and brothers about it; even interacting with people was limited. 
We could not even buy our pads. Many of us were forced to use cloths instead of sanitary napkins. The superstitions, like God will punish us if any boys see our stains, had no base. I realised that in the later part of my life. 
Menstruation is a physiological phenomenon and we need to accept it as a normal occurrence; we should neither shun it like unmentionables nor feel differently about it. 'Those days' are part of your everyday as well, it is not shameful and you are not impure, as mothers and aunts ostracised it. 
Many women nowadays have to work outside of their homes for extended periods of time, often without access to appropriate washroom facilities. This can be difficult to manage when it comes to menstruation. This challenging scenario demands a sanitary napkin that can provide reliable protection for at least 12 hours, allowing them to go about their daily lives without worrying about leakage or discomfort. Finding an appropriate product can be essential to ensure that women can be productive and confident at work.
I love my granddaughter's attitude towards menstruation. Instead of all these meaningless talks, I just told her about menstrual hygiene and how that is of utmost importance to menstrual health. I thought I would jot a few down for other adolescents.
Women and adolescent girls should have access to using a clean menstrual product, must have the privacy to change their sanitary wear, and also must know and have access to neatly dispose of the used product.
Menarche typically occurs between the ages of 10 and 16. Many girls have it as early as 9 at times. They should be prepared early onwards to face any untoward fuss while away from home when it occurs. 
Bathing during menstruating is highly recommended for cleanliness. It is best to use running warm water to rinse off any bacterial growth.
It is important to learn how to dispose of a used pad. You should roll up the used pad, secure it in the wrapper of the new one or toilet paper, and throw it away in the bin (never down the toilet). It is mandatory to wash your hands after disposing of your menstrual products.
The use of feminine deodorants and sprays can trigger vaginitis and is not recommended during menstruation or even on safe days.
Good menstrual health and hygiene prevent infections, reduce odours and help you stay comfortable during your periods. On the other hand, if you don't take care of your menstrual hygiene, it can pose serious health risks.
So, for all my granddaughters out there, enjoy growing up naturally, but be tidy, neat and clean regarding period mannerisms.