8 benefits of the champi: oiling the mane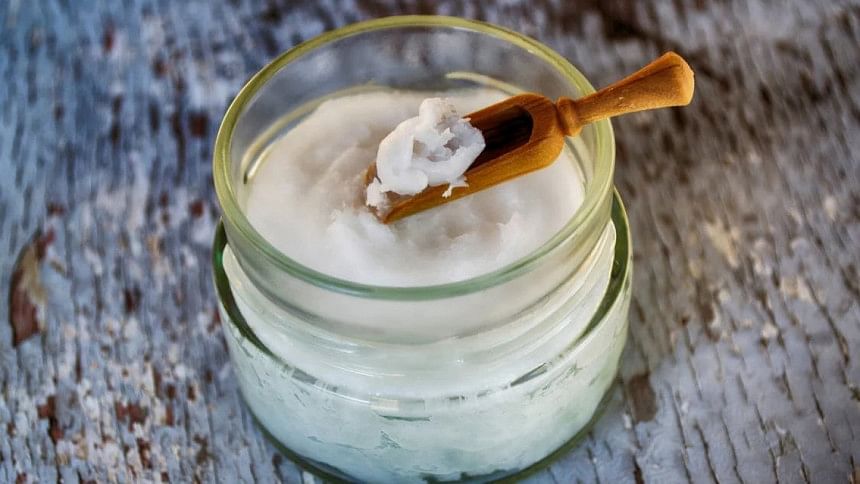 Oiling hair is a common cultural practice in Bangladesh. We have seen our parents do it, we have seen our siblings do it, and now that we are of age, we do it too because it is essential to keep our hair healthy. Now with VAHO (Value Added Hair Oil) in the market, there is scope for getting even better results than before. Oiling is great for scalp and overall hair nourishment.
For a more detailed few, here are the top benefits of oiling hair:
Moistens the hair
The humidity and pollution in the ever so busy streets of Bangladesh make it impossible to maintain a naturally good set of hair. Oiling it makes it soft and keeps it hydrated. Some of the best oils for moistening hair are Argan oil, Castor oil, and Jojoba oil. These oils are natural and have vitamins and ingredients that will help your hair become softer.
Provides nourishment to the hair
Nourishment? Hair? You must be confused. Well, for anything to grow and remain healthy, it needs relevant vitamins and minerals. Oiling enables the hair to attain those and build up. Vitamin B, D, and E are like soul dishes for the hair. It can be attained through cod oil supplements, vitamin E capsules and even from natural fruits and vegetables like orange, broccoli, etc.
Minimises hair fall
Oiling hair regularly will reduce the breakage of hair and reduce hair thinning. Due to the food and environment, hair fall is a common problem and oiling hair is a one stop solution. According to experts, oiling hair for 15-20 mins and keeping it overnight can have a significant impact on hair fall. It can reduce up to 70 percent with a proper routine.
Improves hair quality
As oiling smoothens, protects and elongates hair; it ensures an improvement in overall hair quality. Your hair will feel fuller and less frizzy. Generally, hair strands can be classified as — frizzy, curly, dull, straight, or wavy. With oiling, no matter what type of hair you have, the quality will be better and you will fall in love with your natural hair type.
Protects hair against lice
"Eww!" And that's totally justified. However, it is only natural to have lice as it's highly contagious. Oiling acts as a shield against it. Aniseed, cinnamon leaf, and tea tree oil are known for acting against lice. Mixing a few drops of any of these essential oils in coconut oil could help kill the lice and neutralise their eggs.
No more dandruff
How embarrassing is it to have those flaky, white residuals on your shoulder whenever you comb your hair? Oiling and shampooing regularly helps to get rid of normal dandruff!
Stronger roots for better hair
It's always the roots that create a strong foundation of your hair. A quick hot oil massage can strengthen your roots and ensure a smooth growing process and protection of your hair. Be gentle with the way you massage your roots. Slowly rub your fingertips and not nails into your roots and massage gently to avoid breakage of hair.
Avoids infections
Taking care of something as crucial as hair is a task on its own. Allergies, fungal, anti-fungal infections are a bitter cherry on the pile of hair problems. Oil your hair regularly to dodge that. Peppermint, orange, and lemongrass are great essential oils that will keep your scalp protected against infections. Use them once or twice a week.