Khaleda flies to London for treatment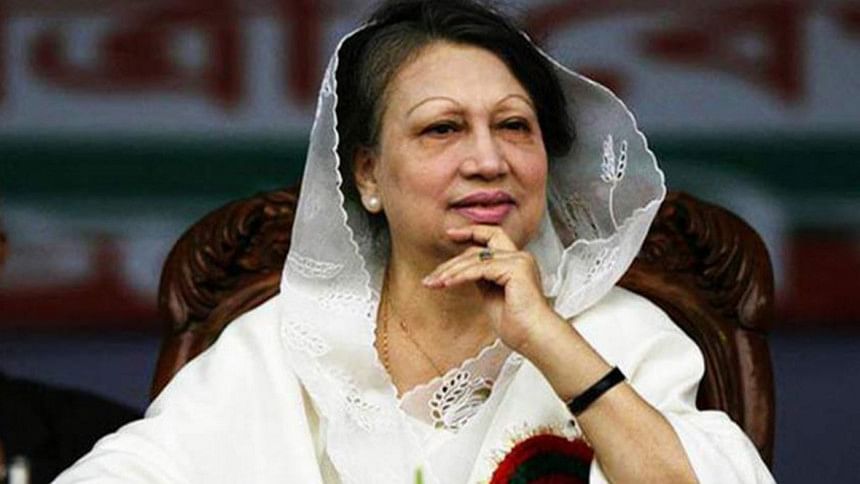 BNP Chairperson Khaleda Zia left for London this evening for celebrating Eid-ul-Azha with her family members.
She will also get her eyes treatment there. The Zia family will have a re-union after seven years.  
She was accompanied by one of her advisers Amir Khasru Mahmud Chowdhury, personal assistant Abdus Sattar and a domestic help Fatema Begum.
The BNP chief left the Hazrat Shahjalal International Airport for UK by an Emirates flight at 9:30pm, Sayrul Kabir Khan, a member of the BNP chief's media wing told The Daily Star.
This is the first time Khaleda will celebrate Eid outside the country with her family members which include her elder son Tarique Rahman, his wife Zubaida Khan Rahman, their daughter, wife and two daughters of her younger son Arafat Rahman Koko. 
Koko's family members have already reached London from Malaysia.
Koko died of heart attack in Malaysia on January 24.
With Khaleda in London, the top three posts of BNP will be out of the country.
Party insiders said Khaleda is likely to stay in London for around two weeks.
During her stay there, Khaleda has instructed the party's standing committee members--Nazrul Islam Khan, Goyeshwar Chandra Roy and joint secretary general Mohammad Shahjahan to look after party activities.