Satiate your sweet and savoury cravings with Expressions – Chocolates & Cakes
There is barely anything in the world that good food can't fix, and whether your desires are sweet or savoury, Expressions – Chocolates & Cakes has something delicious in store to satiate everyone's cravings. 
Established as an online bakery in 2017, Expressions – Chocolates & Cakes is a passion project that turned into a profession for Sumaiyah Abid. Since then, she and her husband, Ashiq Ferdous, have been delivering delicious boxes of happiness through their Facebook page.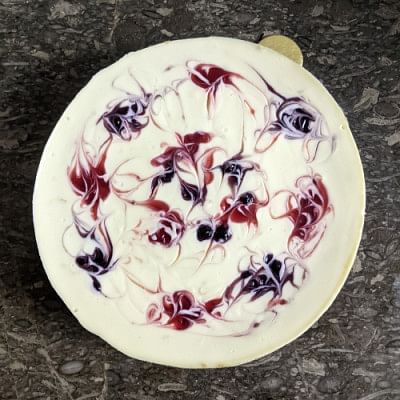 "We wanted to create something special and thus, we started by making cakes, cheesecakes, and chocolates," said Ashiq Ferdous.
Over the years, the "berrylicious cheesecake" has turned into a fan favourite. Filled with the goodness of strawberry and blueberry, every mouthful has a fresh burst of sweet and tangy flavours from the berries. Another unique creation from the cheesecake line is the matcha cheesecake, which is subtly sweet and far from bitter with the earthy flavour of matcha.
What really makes the cheesecakes so soft and delicious is the homemade cream cheese that goes into it (plus a secret ingredient!). Apart from cheesecakes, they have an array of amazing desserts, including doughnuts, cookies, and tarts. Recently, they have launched oval-shaped French tarts that are filled with rich chocolate.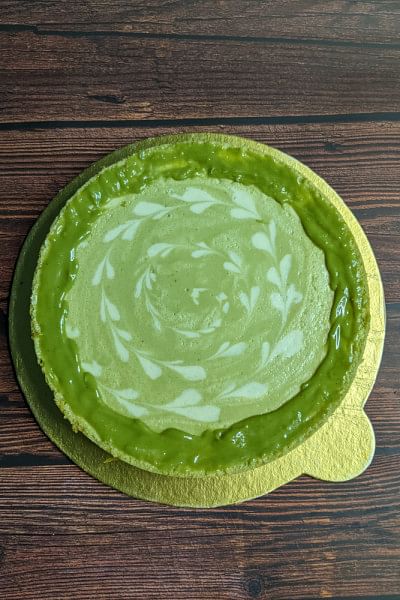 The chocolate chip cookie is another must-try item on their menu. The chunky, fudgy cookies taste heavenly from the first bite. Making sure that there is something for everyone, these cookies are also available in sugar-free, gluten and dairy free options. Apart from that, sugar-free cakes can also be made upon request.
From this delicious array of sweets, what truly stands out are their homemade artisan chocolates. Albeit homemade, the raw ingredients that go into their making are directly sourced from Belgium and Switzerland, keeping authenticity in mind. These premium quality chocolates are crafted in different shapes and flavours at home, with utmost love and care.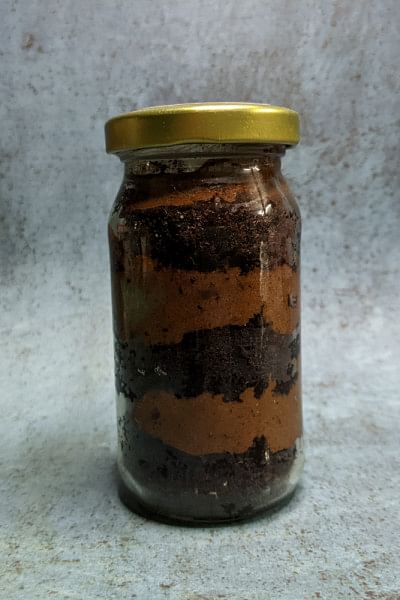 They are available in various flavours including milk, white, and dark chocolate. Choose nutty options from hazelnut, almond, and pistachio, or go fruity with orange, strawberry, and other fruitful flavours. Opting for the assorted box will give you a taste of all their delightful creations. You can also choose to customise your chocolates as per your own flavour pairings. Chocolates are available in bite-size pieces and bars.
In the spirit of the festive wedding season, Expressions – Chocolates & Cakes has introduced a wedding special gift box known as "The Bridal Box." Here, you will find an assortment of premium artisan chocolates of various flavours that can be customised – perfect for sending as a gift during weddings.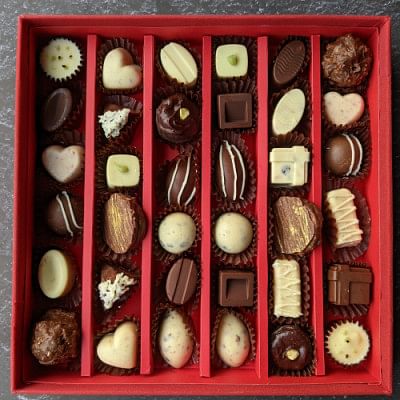 If you want to delve into the joy of baking a homemade cake but do not want to go through the hassle of gathering every ingredient, then their cake mix should be the next addition to your pantry. This easy-to-use mix includes everything you need to make the ultimate cake! As for their hot chocolate mix, it has the perfect recipe to concoct a delectable mug of hot chocolate that will warm the soul. 
If all this sounds mouth-watering to you, there is more to it. Their line-up of savoury items features cheesy deliciousness. The pizzas available come decked with the right amount of sauce, delectable toppings, and the perfect, gooey cheese-pull.
But in the savoury line, lasagne stands as the showstopper. The layers of pasta, meat, sauce, and cheese all come together to create a sensational affair with every spoonful. The labour of love that goes into their making homemade cheese really shows through.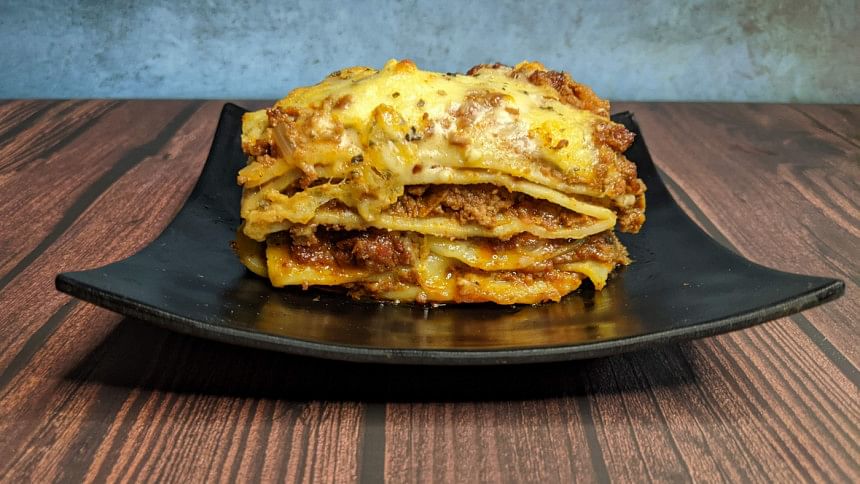 Expressions – Chocolates & Cakes not only delivers food but delivers boxes of happiness with their flavoursome array of sweet and savoury items. They are currently taking orders via Facebook and some items are available in Foodpanda. They deliver all over Dhaka and some selective items make their way throughout Bangladesh.    
Essentials -
Facebook: https://www.facebook.com/expressionscc/reviews
Instagram: https://www.instagram.com/expressionscc/