Délifrance Bangladesh – the new boulangerie in town!
Step into a Parisian bakery located in Paris and you will be greeted with the delicious aroma of freshly baked breads and croissants. Walk into Délifrance Bangladesh and you shall be met with the same, only that it would not require you to travel to France!
Located in the heart of Dhaka on Gulshan Avenue, Délifrance Bangladesh officially opened its doors on September 09, 2021. Best known for serving delectable French cuisine, Délifrance operates in over 30 countries and has more than 380 restaurants all over the world.
Abid Mansur, Managing Director of Les Bleus Ltd., the company behind Délifrance Bangladesh, said, "We wanted to bring something different catering to the diverse taste palate of the country, realizing the exponential growth and change in the food scene of Dhaka in the last few years."
However, being launched amid the pandemic posed some unprecedented challenges. "We were held up by the successive lockdowns in France and Bangladesh. Training the employees has been another challenge, thus we had to conduct it online," noted Athula Yapa, CEO of Les Bleus Ltd.
On a brighter note, the outlet of Délifrance Bangladesh is the first of its kind with a fresh new look, yet one that carries the ambience of its global subsidiaries. Furthermore, it is also one of the first to source raw ingredients only and make everything from scratch.   
The bistro ensures the finest quality ingredients in the making of their products. While the equipment are sourced from Spain and Italy, especially made for Délifrance Bangladesh, the core ingredients such as flour and sheets of butter among others are also imported.   
Interestingly enough, six types of flours are used, where each type is required for the different items that are served. The soft launch and online availability played a pivotal role in sprucing the menu to make it more suitable for local tastes by incorporating customer feedback. 
Délifrance Bangladesh offers food for every meal of the day. Start your day by grabbing a cup of warm, aromatic coffee made with their own blend and pair it up with freshly baked, flaky and buttery croissants – almond, butter, French vanilla, or chocolate.   
Try their sandwiches for lunch, which are served in generous portions with the option to select the type of bread from an array of butter croissant, baguette, ciabatta, and multi-cereal bread. For a healthier option, wraps and salad bowls are the way to go.
Slice into their crispy puffs to enjoy a crunchy delicacy or the cheesy quiches to relish a cheese-pull for your afternoon snack. For people with a sweet tooth, munch on their selection of tartelettes – chocolate, caramel, lemon, or the special tart of the moment! Finally, indulge into a cheesy lasagne or pasta for dinner and reward yourself with a slice of their mouth-watering carrot cake or apple and nut pie.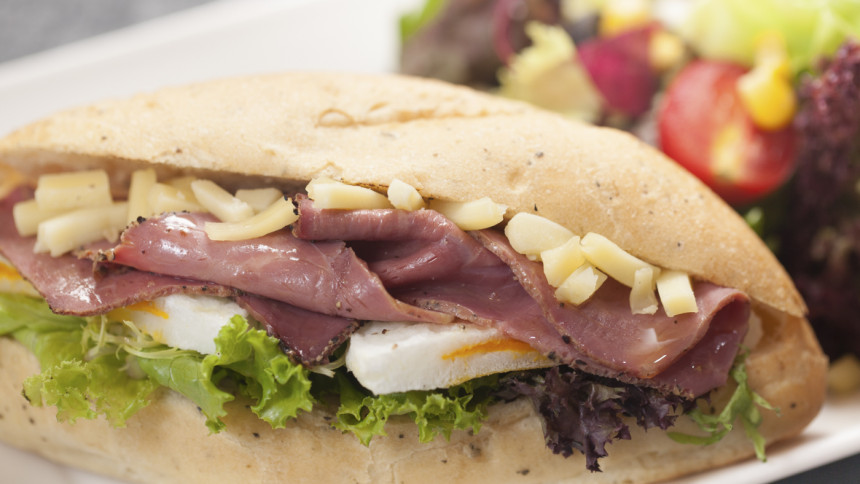 In the near future, Délifrance Bangladesh aspires to spread across the city and become an essential part of the thriving food scene. They are currently open for dining in from 8am to 11pm every day and are available on major food delivery applications as well.
Essentials:
Address: Plot #114, Casablanca Tower (1st Floor), Gulshan Avenue, Dhaka 1212
Facebook: https://www.facebook.com/delifrancebd
Instagram: https://www.instagram.com/delifrancebd/
Website: https://delifrancerestaurants.com/bd/
Photo: Turn Up PR