Complete your breakfast spread with All Time Family Cake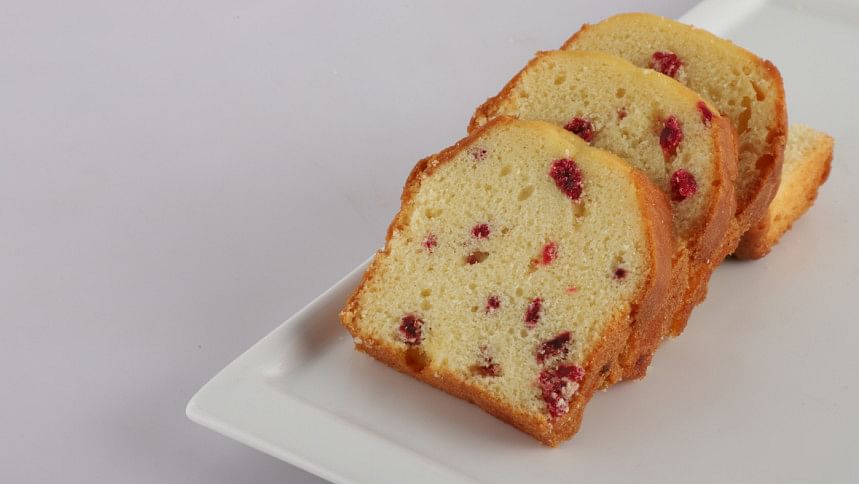 Breakfast is one of the most important meals of the day, as it gives us the required energy to go about with our daily activities and tasks while keeping us full for a long time. A balanced breakfast must include a mix of essential nutrients and required minerals to keep us energised, and All Time Family Cake ensures just that. It contains essential nutrients that act as the fuel for our body that not only enables us to complete our daily activities but also keeps us full.
All Time Family Cake is great for a quick bite and can easily bring some variety to your boring old spread of toast and eggs for breakfast. Whether you are having breakfast in bed curled up with a warm cup of tea or are hosting a brunch party for your near and dear ones, this cake is something anyone will instantly start to like.   
All Time Family Cake is as delicious as it is healthy, ensuring consistency in quality by being freshly baked with wholesome ingredients. Its soft and spongy texture will make you want to dig in for more from the very first bite. The milky taste and melt-in-your-mouth sensation is a combination that you can hardly forget.
It is available in an array of various flavours including plain, mixed fruit, raisin, ghee, and chocolate. The mixed fruit variation comes loaded with little chunks of fruity deliciousness and filled with the goodness of fruits. There is a fruity burst of sweetness, sprinkled along with the milky cake, which adds unique flavours and zest to the cake.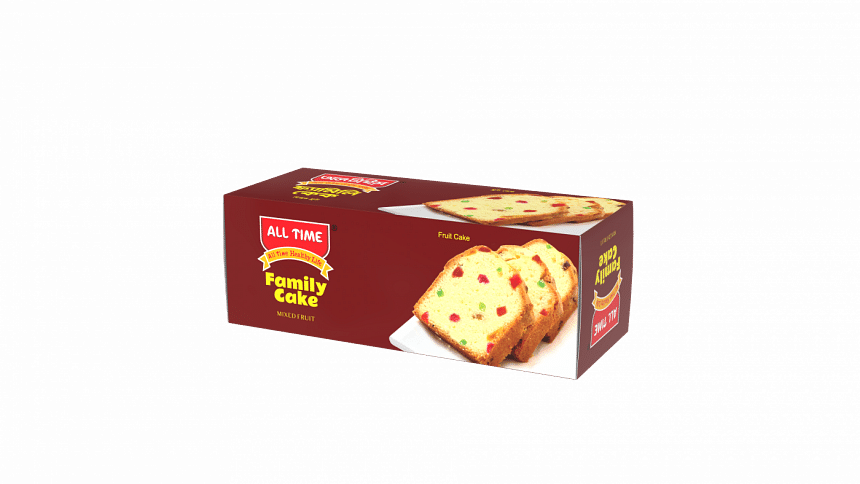 Whether you make it a part of your breakfast or brunch spread, or a cosy evening tea soiree, All Time Family Cake can fit into every occasion. You can enjoy it as it is or dunk it in your tea or milk for a fulfilling meal. You can also try simple recipes with this to include in your breakfast or tea spread.
All Time Family Cake pairs really well with jams and jellies, so you can spread your favourite fruit spread or marmalade for a delicious bite. The mixed fruit variant especially goes well with fruit spreads, as there is a burst of fruity deliciousness in every bite. You may also make little bite-size finger food out of the slices by forming canapé out of them to serve your guests if you are hosting for breakfast.
Not just jams and spreads, you can also get creative and top the slices with whipped cream, chocolate sauce, or freshly sliced fruits. This would be perfect for both a royal breakfast spread and a cosy afternoon tea affair! However, this humble cake is not only limited to little desserts, you can actually turn these slices into magnificent sweet dishes.
Using it as the base for a trifle and topping it with layers upon layers of goodness such as fruits, whipped cream, and custard to name a few. You can also try making milk cake with All Time Family Cake where its spongy texture will nicely absorb all the liquid. Tres leches, custard bars, or mousse cake – you name it! 
All Time Family Cake can also be your snack companion. If you feel like grabbing a bite at any time of the day, a pack of cake should be enough to suffice your hunger. Its handy packaging means you can also carry it with you anywhere on the go.