The 5 best fashion influencers to follow on TikTok in 2023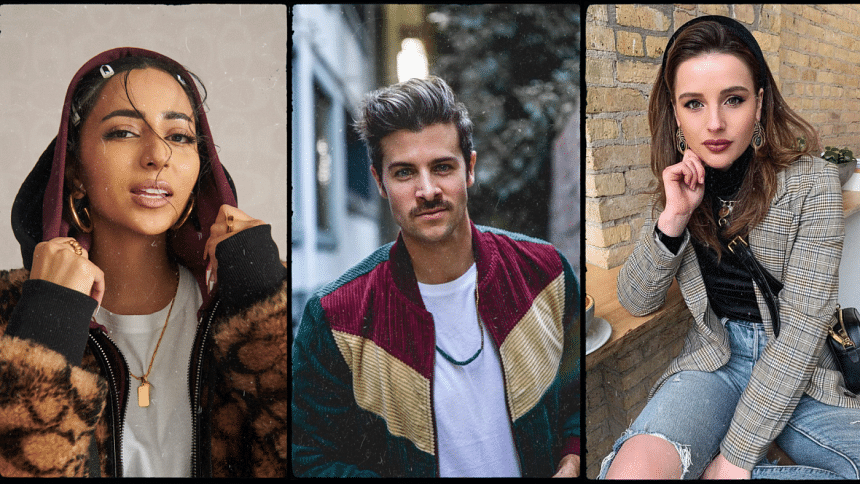 There is a wealth of interesting fashion-related video material on the social media app, TikTok — from product reviews to in-depth looks at the history of the fashion industry. Whether you are seeking inspiration for new outfits, tips on how to rock a certain item, or simply want to keep up with the latest fashion trends, these are the finest TikTok fashion influencers for you to follow in 2023.
Maha Gondal (@moxeb)
Like many other twenty-somethings, Toronto's Maha Gondal, who belongs to a Pakistani-Canadian background, was infatuated with fashion and spent most of her time studying toward a degree until COVID-19 happened. Since the epidemic kept everyone at home, Gondal began posting videos of herself wearing her regular ensembles on TikTok, where she quickly gained a large following. 
She now has over 109,000 followers and is considered one of the app's most influential young fashion artists. In light of their recent partnership, American heritage brands Coach and Champion have cast this beautiful fashionista in ad campaigns to promote their products.
In an interview with Nylon, Gondal revealed her best tricks. "My biggest thing is layering. I love to layer and that's what I usually recommend for anyone who wants to dress modestly. Another big tip is to mix patterns and textures — that makes a huge, huge difference when it comes to dressing modestly."
Julian Carter (@juulian.c) 
It is fitting that a group of young men has emerged on TikTok to show how they produce their own outfits just as the fashion scene is hitting its stride, embracing all genders. The DIY videos by Julian Carter, a 24-year-old engineer from Huntsville, Alabama who likes militaria and hyper-functional clothes, are the most approachable and calming. 
Carter, who learned to stitch clothes himself off of YouTube, chose to start with the completed result rather than the process to grab the interest of his viewers. His reels are polished and attractive, and they make drastic alterations like sewing together many pairs of jeans or cutting multiple inches off a denim jacket seem effortless. 
Veronika Molnar (@whatverowears)
Veronika Molnar, 32, a native of Budapest who now resides in London, launched her fashion blog What Vero Wears in early December 2019 with a post titled "Tries on 10 black outfits." 
While residing in San Francisco, she has used her Instagram to promote Princess Polly and Showpo, and her TikTok following to promote REVOLVE and Shekou Apparel. She often shares how-to video blogs on fashion, and her series of postings has covered trends including bright hues, boyfriend blazers, and edgy ensembles. 
Veronika Molnar displays current styles and high-end brand knockoffs, demonstrates how to rock standout items, instructs you on how to style modern essentials, and shares outfit of the day, OOTD inspirations. The silver skirt she wears in one of her viral videos became an instant classic. Around two million people have seen it!
Parker York Smith (@parkeryorksmith)
Since 2015, when blogs and Instagram were his primary platforms, Parker York Smith has been making material on men's fashion, and he made the switch to TikTok at the COVID-19 pandemic's onset. 
In a short amount of time, the 36-year-old Los Angeles-based influencer identified a void on TikTok for educational male fashion videos and shifted his focus accordingly. 
Smith shares a wide variety of instructional videos and articles about men's fashion, from tips on wearing a turtleneck and cardigan to outfits for special events. Amongst his most viewed videos are those in which he discusses creative wedding outfits for men. 
Parker York Smith has amassed a following of approximately 950,000 people on TikTok because of the quality of his material. Furthermore, he has landed endorsement partnerships with major companies like Abercrombie & Fitch, American Crew, and YSL Beauty.
Taylor Hage (@tayhage)
US-born Taylor Hage, a social media celebrity and influencer, is famous for posting pictures of her everyday outfits on her blog and TikTok channels. TikTok, by far her most popular channel, boasts 1.6 million of her fans. She is endorsed by Mango, Netflix, and Bloomingdale's, and is represented by Ford Models. 
If you are looking for stylish inspiration that you can simply recreate with items already in your closet, Hage's TikTok is where you want to look. She uses the queries of her fans to produce minute-long lessons in which she shows them how to update off-duty looks, recreate nostalgic ensembles driven by pop culture television series and icons, and more. 
Taylor Hage also shows off tricks for high-style outfits that are easy to clad in and practical for everyday life.