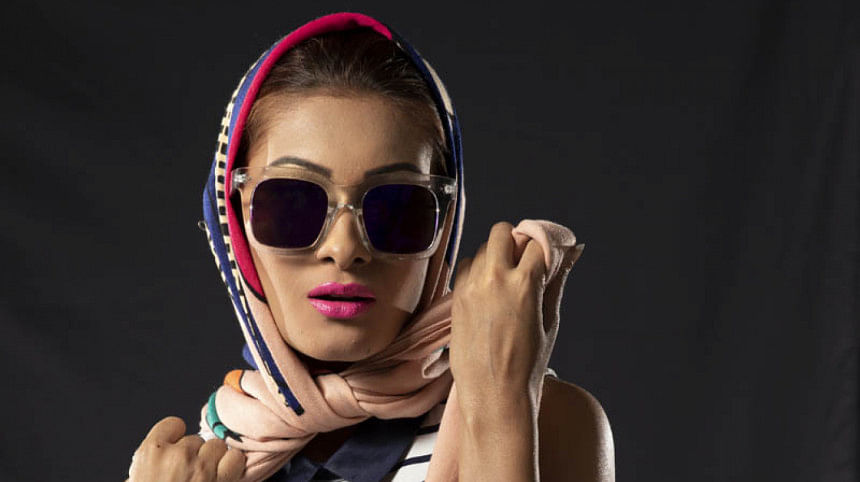 As far as accessories go, sunglasses are timeless. They have the magical power to instantly make anyone look chicer and more stylish. So it is no surprise that most people do not hesitate to don a pair whenever they have the chance. Moreover, they protect your eyes from UV radiation, dust, and wrinkles caused by squinting in the daylight.
Below, we discuss some must-have styles of sunglasses in an attempt to help you navigate the plethora of styles available.
Step into classic cool territory with aviators
Aviators are the most popular style of sunglasses available. They are a classic, will always be trendy and you can never go wrong with them. Aviators were designed first by Bausch & Lomb, a New York-based medical equipment manufacturer in 1936 for the US military, as a lightweight alternative to goggles. The later updated metal-framed version of the prototype was trademarked as the "Ray-Ban Aviator" in 1939.
The lenses are large, reverse teardrop-shaped, and convex, providing a large field of vision and hence superior protection. They have a signature top bar along the brow line.
Originally popularised by pilots, the timeless classic status of aviators has been cemented by A-list Hollywood celebrities donning them in personal lives and movies. Noteworthy mentions include Paul McCartney, Elvis Presley, Kate Moss, Tom Cruise, Brad Pitt, and many more. More recently, President Joe Biden has been credited with popularising the style again in 2021, wearing them to every campaign event. So, if you had to pick one style of sunnies, it is the aviator.
Wayfarers – classic and versatile
Wayfarer is another classic sunglass staple. It is chic and timeless. Ray-Ban bagged another credit for classic sunnies by launching the wayfarer style in the 1950s. Now, almost every brand has this style of sunglasses up for sale. Initially, the style was popularised by the likes of James Dean, Marilyn Monroe, and John F Kennedy. Later on, it was also adopted by Muhammad Ali, Bob Dylan, and many more.
The lenses of wayfarers are almost square, with the bottom becoming round. It is a versatile frame, accentuating almost every face shape with its straight and curved lines and angular points. These frames are always trendy so you can most definitely grab a pair that suits your face and taste.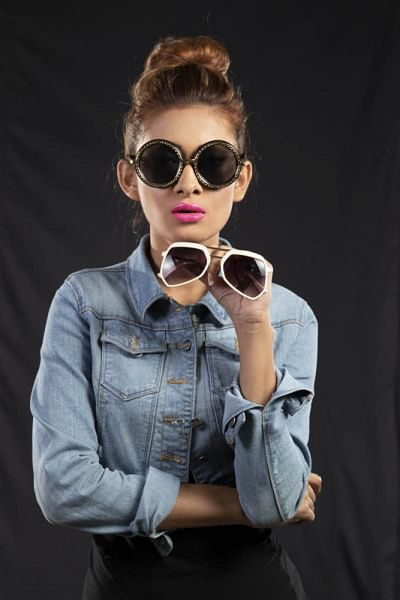 Bring out your feline playfulness with cat eye sunglasses
Cat-eye sunglasses are quite easily identifiable. They have glamour, feline femininity, and most importantly they are the default retro sunglass style. The lenses are characterised by the upper, outer curve of the frame, which flicks outwards like a cat's eye, hence the name.
They have an old-school charm and come back in trend in almost every other fashion season. Put on a silk headscarf, black cat-eye frames, and a little black dress, and you will feel like you are starring in an Audrey Hepburn movie. You can get them in almost every colour and tortoiseshell version along with leopard prints to add a vintage vibe to your look.
Sports/wrap/shield sunglasses to time travel to the future
Known by various names as stated above, shield sunglasses provide a large field of protection, covering your eyes from the back to the front. They are great at protecting your eyes from the dust and sunlight while also providing a futuristic edge to your look.
Shield sunglasses are very much back in style. Demna Gvasalia, the creative director of the most hyped brand of 2021, Balenciaga, is pushing for these futuristic shades by placing them in his recent collections. Not to mention, Kim Kardashian, who is donning all Balenciaga now, has also been spotted wearing these shades.
Oversized to fit the trend and hype
Luckily, the micro/mini sunglass trend died out fast and oversized sunnies are back in style. This time around, the trendiest shades come in various geometric shapes, in goggle-like styles, and also have a retro flair.
Oversized sunglasses were seen in almost all the new collections from the fall 2021 and spring 2022 seasons, starting with Schiaparelli, Balenciaga, Balmain, Prada, Saint Laurent, and many more. Think big, bold, out-of-the-box retro frame shapes and colours, inspired by goggles and providing a very futuristic look.
There are many other styles to choose from like round sunglasses, hexagonal, octagonal, bug-eye, clubmaster, and many more. In order to stay trendy for the year, choose oversized versions of your favourite style, the possibilities are endless.