Pregnancy and motherhood: Confessions of a 'not-so-perfect' mother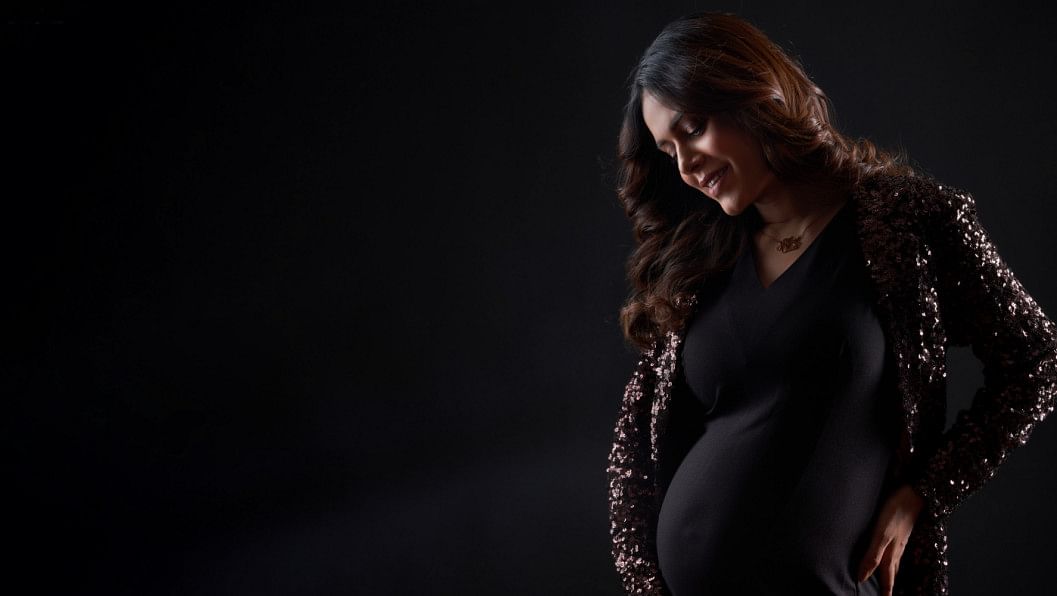 Dreams relating to motherhood began quite early in my life. It was mostly inspired by pregnancy photoshoots with celebrities like Brooke Shields, Kirsten Dunst, and Demi Moore. These ladies made pregnancy look like a piece of cake. With their long and thick hair resting on their shoulders, and finely manicured hands cradling their perfectly shaped bellies – everything looked handpicked, as if from a favourite fairy-tale. In reality, when my time came for all these, I learned quite the hard way that there was so much more to the story that was hidden and miserably undisclosed.
Before pregnancy, I had my life all figured-out, at least I thought I did! It was going to be passionately successful, with me topping the scales of both the entrepreneurial market and the workplace hierarchy. But, on the very day the pregnancy tests came out positive, my entire life only felt like a distant and far-fetched dream.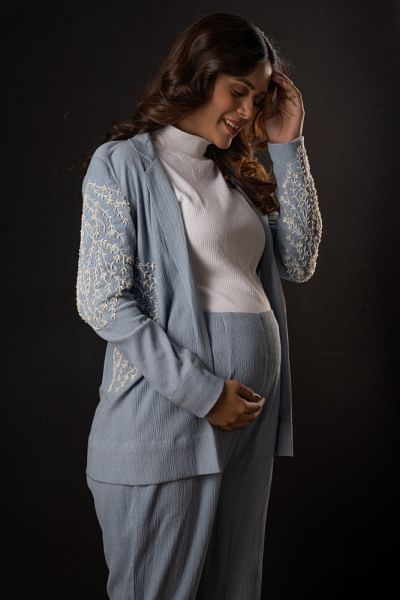 Two months later, well into the second trimester – my new life simply began with the constant and insurmountable morning sickness. I suddenly felt the intensity of guilt taking over, for not being able to contribute back to life as a sane person. The constant emotions gave way to more stress and hence, increased nausea. Yes! The guilt consciousness just multiplied by ten folds.
If not to make things worse. The once 'jet-set-go' person with the perfectly blow-dried layers, 6-inch stilettos, and fitted clothes began to wear the untidiest of tees and ragged maternity jeans. I could not care less for my complexion either, with occasional zits here and there, hair looking unkempt, and insecurities sky-rocketed through the roof. I began regretting what was to come ahead.
Finally, the vomiting eased a little in the third trimester and I was ready to make up for the lost days. I got myself out with my girlfriends on a shopping spree for myself and the new baby-to-be. We even set up a date for the desired photoshoot, where we planned on recreating the Brooke Shields pregnancy moments. Everything went on point and my photographer was more to thank because she made the whole photoshoot feel comfortable, warm, and memorable.
When the pictures came out, I was extremely nervous. I thought I would compare them with my past days of wearing stilettos and saris with the backless blouse. Nevertheless, indeed, the opposite happened. I felt much closer to these pictures than I had ever felt with any of my pretentious IG handle pictures from the past. These new and fresh photos included my beloved, who'd soon become a permanent part of my life. My Baby – My Life – My Very Own!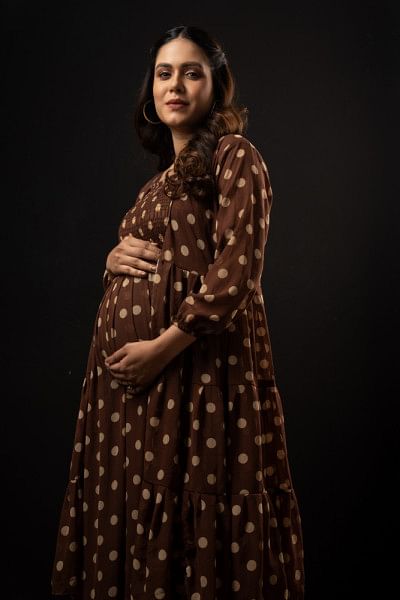 Fast forward to today, gone are those days of dread. A teenager roams around the house calling me mum and giving me the perfect blend of pain and happiness, mixed in a glass of Pina colada. I would not have changed anything with this scenario, even if given the chance.
I am also back to being my previous self, only this time, more self-assured and much more confident. Every time today, I hear a pregnant twenty-something lady complain about her life, I do not try to soothe her with the universal "it's going to be ok" pep talk. Instead, I try to give her some space to vent out her feelings. I let her know that panicking is normal because that is what makes us human. I let her know that we as 'new mothers' are anything but perfect and that's exactly how nature meant it to be. 
When I look back at my pregnancy pictures, I remember the days of helplessness and confusion. However, this also acts as a photo reminder that everything is possible and that I can take on any sort of challenge in my life – because I am that much stronger.
All thanks to you, my son.
Photo: Adnan Rahman
Model: Tania
Wardrobe: Poushee
Styling: Sonia Yeasmin Isha
Makeup: Sumon
Location: U-Turn Productions