Jewellery by Amisheé: The ultimate gift of love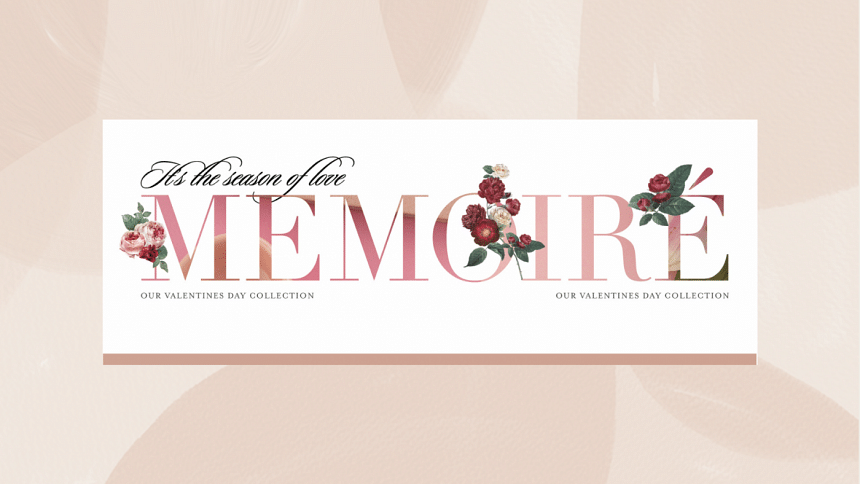 Valentine's Day serves as a day of grand celebrations and appreciation of the love shared between two individuals. It is an opportunity to express affection and solidify the bond between partners. In seeking to make the occasion particularly memorable and meaningful, a gift of exclusive and unique jewellery serves as the ideal choice.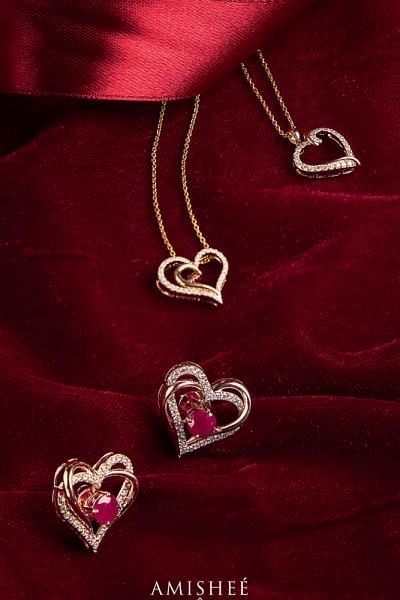 Jewellery embodies the essence of love and commitment, making it the perfect gift for couples who have been together for many years or for those embarking on a new and exciting journey in their relationships. When gifting this treasured possession, one not only offers a physical item but also conveys a message of love and devotion that will endure for eternity.
Memoiré, an exclusive collection by Amisheé, is a line of alluring jewellery that is sure to turn heads. Memoiré, in its true definition, stands for memory. For this Valentine's Day, Amisheé wants your valentine to experience the cherished memory of love in the form of their new collection. Whether you are looking for the perfect gift for your better half or treating yourself to a special piece, Memoiré has something for everyone. The collection features a range of dreamy colours and exquisite designs, all designed with the highest quality gems and materials.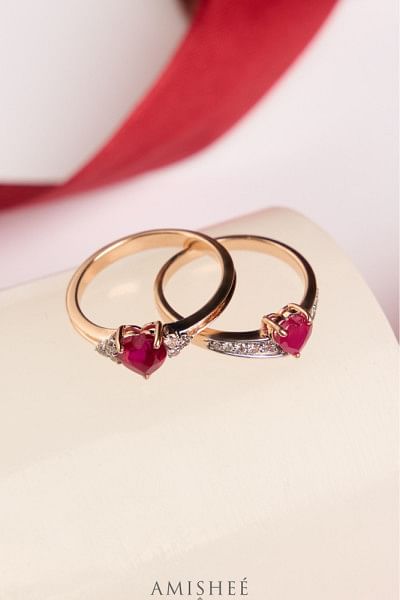 The green emerald earrings perfectly exemplify Amisheé's attention to detail. These beautiful earrings feature radiant green emeralds that are set in gold, creating a stunning contrast that is sure to draw compliments. Whether dressed up or dressed down, these earrings are a great way to add a touch of luxury to your everyday look.
The classic diamond studded rings are another standout piece in the Memoiré Collection. Wrapped in gold, every detail is truly mesmerising, and the intricate designs that surround them only add to their beauty. Whether you are looking for a statement ring or a simple yet elegant piece, the blue sapphire rings are sure to meet your needs.
You can also opt for their heart-shaped diamond neckpieces. The shimmering diamonds, set upon the gleaming metal, imbue the chain with a radiant beauty that is sure to captivate and enchant. Your partner will forever keep this Memoiré close to their heart.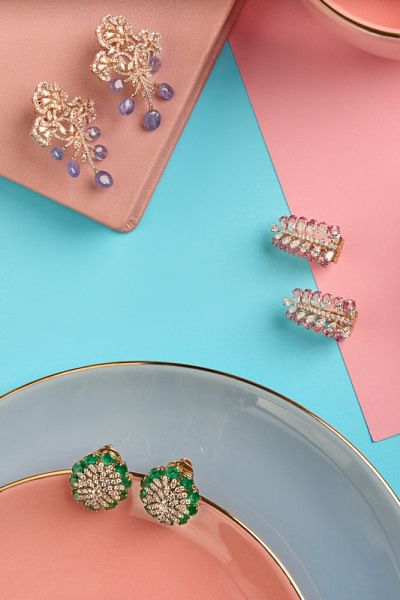 If your loved one appreciates a beautiful blend of diamond and pearl statement pieces, then the Memoiré Collection also has something special for her. The delicate interplay between the sparkling diamonds and the soft lustre of the pearls creates a mesmerising visual contrast that is both ethereal and sophisticated. The diamonds, set in gleaming metal, add a touch of brilliance and glamour, while the pearls lend a touch of classic elegance.
Finally, the red ruby sets are the ultimate in luxury. These sets feature glittering red rubies that will definitely create a mesmerising combination of colour and sparkle. Whether you are looking for a gift for your life partner or someone you admire, these sets are a great choice.
The Memoiré Collection by Amisheé is a true testament to the beauty of gem-set jewellery. With its dreamy colours, exquisite designs, and high-quality materials, this collection is sure to be treasured for a lifetime.