How to build a capsule wardrobe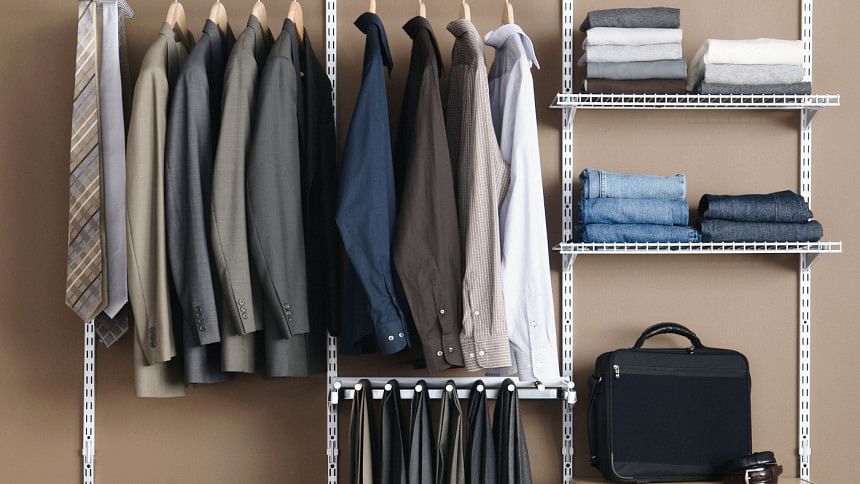 If you have been following the fashion influencer or the lifestyle influencer scene on the Internet in the past few years, you must have come across the term "capsule wardrobe". Below, we describe everything there is to know about capsule wardrobes for both men and women, including the steps to developing a capsule wardrobe and items to purchase. 
What is a capsule wardrobe?
A capsule wardrobe is simply a collection of clothing composed of thoughtfully curated, easily interchangeable items designed to maximise the number of outfits that you can create. These pieces will create a strong foundation for your entire collection. These are minimal, comfortable, classic, and timeless pieces that will go with everything else you own and can be worn again and again. The items will be carefully and intentionally selected to provide purpose to your lifestyle. 
Why should you have a capsule wardrobe?
I'm sure you have experienced the "I have nothing to wear despite my closet overflowing" phenomenon at least once in your life. Often, we end up purchasing random pieces that just collect dust in our closets as it becomes difficult to integrate those into our everyday lives. Having a capsule wardrobe saves us from this decision fatigue. 
Decision fatigue is the weary feeling you get after being faced with too many decisions, affecting your decision-making choices, and the quality of the process. Having a curated wardrobe makes it easier to pick outfits for any occasion, saving time shopping, deciding what to wear, and reducing stress. It also allows you to discover and develop your personal style. 
A capsule wardrobe is also very sustainable and wallet-friendly. As you purchase high-quality items, that serve a purpose to your style and life, you end up wearing and re-wearing every piece, with nothing going to waste. Buying fewer items allows you to save up money for the more important things in life. It also reduces your carbon footprint. 
How shall I start building my capsule wardrobe?
Before you start building a capsule wardrobe, keep in mind that it is a fairly slow process and takes about 2-3 years to build and perfect. You are not expected to build the wardrobe overnight. Do not be too stressed about it, it is an exercise to help you be more conscious, not a punishment. You should have a capsule wardrobe for each of the seasons. If you reside in Dhaka, having two capsule wardrobes – one for summer and one for winter will work just fine. 
Start with auditing your wardrobe
Assess everything in your wardrobe. Try them on, see if they fit you, if you like them and if they flatter you. Ask yourself when is the last time you wore this item. The goal is to analyse and find out what you gravitate towards and what you never touch. 
Set aside clothes that do not fit you anymore, that do not work for you anymore, and that you do not need. Get rid of clothes that are stained, damaged, and worn out beyond repair. Divide your finding into the three following parts: if a piece works for you but not for this season – place it in storage. If the piece does not work for you – sell or give it away. Pieces that work for you but you have not worn them out as much – give them a 3-month trial period. If you own multiple items which are similar in nature, keep one and remove the others. 
Another way to find out what you wear regularly, turn all your coat hangers to face the same way, then every time you wear something, turn it around. By the end of the month, you will have a good sense of the wardrobe heroes that you cannot live without as these are the pieces you should be basing your capsule around. 
Make sure to donate your decluttered or sell them second-hand, to ensure that the clothes reach those who need them, getting a second life. 
Plan your wardrobe
 It is time to chalk out a plan for your wardrobe. First, decide on the number of clothing you would like to own. While people decide on various numbers ranging from 26-37, you do not have to stick to such numbers. Just make sure you do not go overboard with your shopping for the capsule. 
Create an ideal shopping list, and compare it with your closet to find gaps. Your wish list should be consistent with your personal taste, style, how you spend most of your time and lifestyle. When you go to purchase something, make a mental note of what you are going to wear it with. This will help you build outfits instead of having pretty individual pieces. Remember, you are dressing for your actual life, not for some moments. Think about your goals, values, and intention behind the pieces. Always invest in quality pieces that will last years and fix your budget accordingly. 
What to buy
This is by no means an exhaustive list and you can modify it depending on your needs. Your capsule is also not the "end all, be all". You can elevate it over the years and tap into the trends. Avoid buying into fads that will be out of fashion in a short time. Invest in trends that will last a few seasons. In order to take it slow, just plan in detail for the upcoming season, then edit and transition between each season. 
Choose pieces that are both functional and versatile. consider how easily it can be mixed and matched with other pieces, colours, and patterns, and whether you can wear it to different events or in different seasons.
A neutral colour palette that includes black, white, grey, navy, beige, and cream is very versatile, allowing you to wear more colours with intention and weave different clothing genres together to create seamless looks. One way of incorporating colours is to select 2-3 accent colours per season to include in your seasonal capsule. Solid colours, which are not too muted or bright can be very versatile. 
Play around with textures, fabrics, and sizes too. Experimenting with different cuts, silhouettes, and sleeve styles adds a unique flair to your outfits. There is room to add prints to your wardrobe. Choose from classic prints like stripes, navy stripes, houndstooth, polka dots, and some iterations of plaids and checks. Just because Miranda Priestly from "The Devil Wears Prada" was not impressed with florals for spring, does not mean you cannot have florals for spring and summer. Floral prints, whether big or small are always amazing for the summer and spring in blouses, dresses, and Kurtis. 
Final advice
Do not view a capsule wardrobe as something restrictive. It is in fact quite the opposite. While the capsule wardrobe is meant to serve you for years to come, you can definitely edit and elevate it as you go. Just do not go down the rabbit hole of mindless shopping when adding things to your closet. Happy shopping!