bluebutton.lifestyle – the latest buzz in Dhaka
The fashionistas of Dhaka are certainly aware that there is a new lifestyle store in the capital by the name of bluebutton.lifestyle. Pictures of beautiful models, including the famous Hawa movie heroine, Nazifa Tushi, have been making rounds in the social media recently, sporting beautiful jumpsuits, blazers, three-piece suits and long frocks in traditional prints, including Jamdani prints.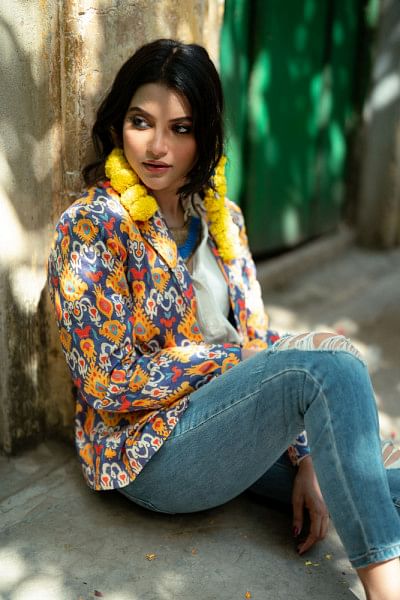 The owner of the online fashion store is none other than costume designer, Aniqa Zaheen, of Hawa fame. "bluebutton.lifestyle is a pet project established back in 2019 but then COVID happened, and the idea had to be shelved for nearly two years. Now that things are a bit better, I have made it public once again with a new collection for summer, fall and winter," said the visionary designer.
The main idea behind starting the fashion store was to encourage the populous to visit a proper 'designer-based' lifestyle store where they could find all sorts of fashion wear and also lifestyle-related items like cushion covers, creative sofas, scented candles etc.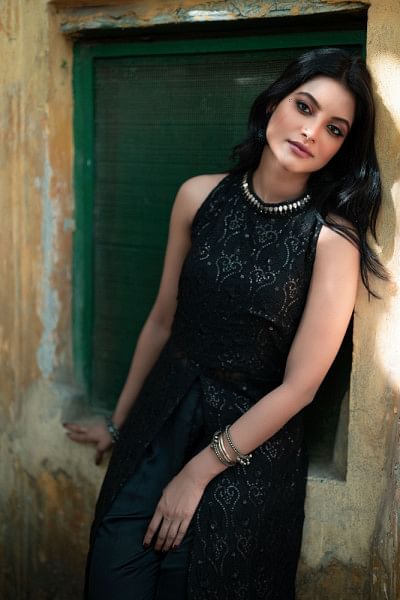 "Bangladeshis mostly have an inclination to go abroad for anything that is 'designer based' and that's purely a shame, especially when there are so many talented designers in our country and that is the prime idea behind starting bluebutton.lifestyle, which has also been a dream project for me for the longest time," reflected Zaheen.
But why the name Blue Button?
To this, Zaheen only became more enthusiastic, saying, "Because it's a sea creature and I have been fond of aquatic animals since my childhood, as I was born in Cox's Bazar.
The authenticity of the costume designs in 'Hawa' certainly proves to us how talented Zaheen is and bluebutton.lifestyle will hopefully prove to us again that her ingenuity is boundless.