Who are the nominees of Meril-Prothom Alo Award 2022?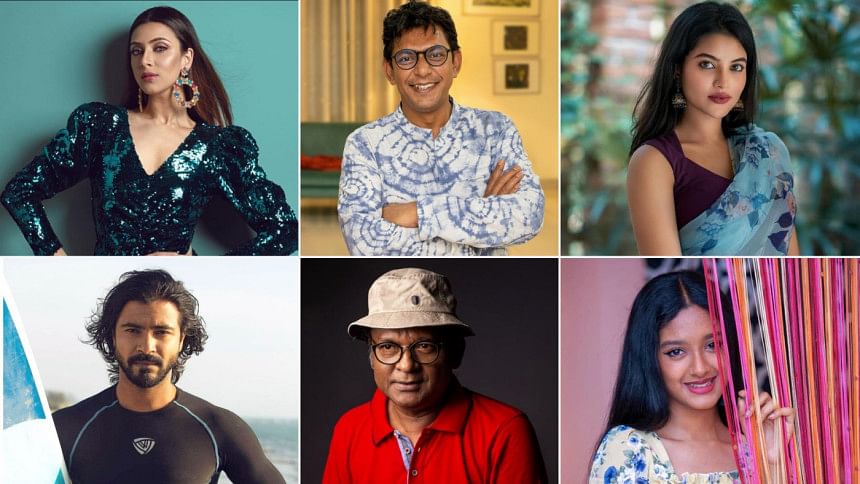 A star-studded affair for the Bangladeshi entertainment industry, Meril-Prothom Alo Awards has returned once again with nominations spread across different categories. Audiences can choose to vote for their favourite actor or films, on the award shows website. This time around, the final nominees of the award has been released, who now await in anticipation of who will be the winner.
The previous year has been a momentous one for the Bangladeshi filming industry as locally made films did exceptionally well, both in the country and outside. One of which was "Hawa", which has been nominated in the Best Film category along with "Café Desire" and "Dui Diner Duniya". "Hawa's" director Mejbaur Rahman Sumon had also gained himself a nomination in the Best Director (Film) category, along with celebrated directors Anam Biswas and Robiul Alam Robi. In a surprise nomination, young actress Rodela Tapur from "Deshantor" has been nominated in the Best Actress (Film) category along with industry divas Bidya Sinha Mim and Nazifa Tushi, both of whom offered exceptional performances that previous year in films like "Poran" and "Hawa".
Chanchal Chowdhury had reigned last year with astounding performances on both OTT and the silver screen. Both his film and series have been nominated in different categories. His series "Karagar" has been nominated in the Best web-series category along with "Shaaticup" and "Pett Kata Shaw". The actor himself has been nominated in the Best Actor (Film) category along with his "Hawa" co-star Sariful Razz and veteran actor Azad Abul Kalam. Furthermore, Khairul Basar and musician-actor Pritom Ahmed have also been nominated for the Best Actor category.
It was last year that the Bangladeshi audiences witnessed a renaissance in the drama industry with OTTs making their place along with TV. OTTs like Chorki, Bongo and more, brought forward new creators and dynamic stories to witness, that left the fans talking for days. Apart from good content, these directors also brought forth a new wave of consuming content, making a new turn in the way of thinking. Nuhash Humayun was one of them whose "Pett Kata Shaw" revived the love of horror in Bangladeshis. Along with his series, the creator has also been nominated this award season in the Best Director (web-series) category, along with other gems of the field, Mohammad Touqir Islam and Syed Ahmed Shawki.
The announcements and official voting have yet to begin. To cast their votes, viewers can sign into the official website of Meril-Prothom Alo Awards. Voters can also win gifts along with their favourite artistes.