Goodbye, Mahfuz Ullah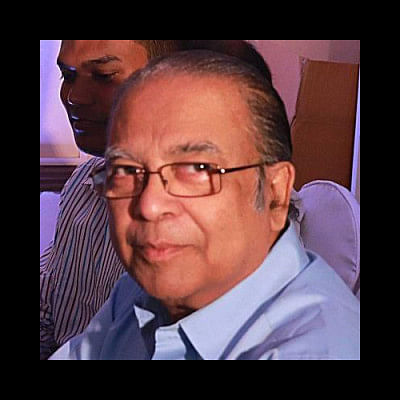 We are saddened to hear that senior journalist Mr Mahfuz Ullah has passed away. He breathed his last in a hospital in Thailand on Saturday (April 27, 2019) morning at the age of 69.
Mr Mahfuz Ullah had contributed immensely to the field of journalism in the country. He was also a talented writer who had authored more than 50 books in Bangla and English, as well as edited a number of others. Mr Mahfuz Ullah's involvement in journalism can be traced back to his student days; he had been associated with popular weekly Bichitra since its inception in 1972.
Mr Mahfuz Ullah's death is a big loss for the nation as a whole. He will forever be remembered for his courage and for all the causes that he fought for. Because of his involvement with the movement against Ayub Khan's military rule, he was expelled from Dhaka College. He was also a pioneer of environmental journalism in the country and was the founder secretary general of the Centre for Sustainable Development.
Mr Mahfuz Ullah is a role model for journalists in the country. We deeply mourn his death and pray for his departed soul. He will be missed.
SM Imranul Islam Rajon
Senior Officer, Janata Bank Ltd, Dhaka