Desh TV journo 'missing' for 11 days
A Manikganj correspondent of private satellite channel Desh TV remains missing for the last 11 days, his family claimed.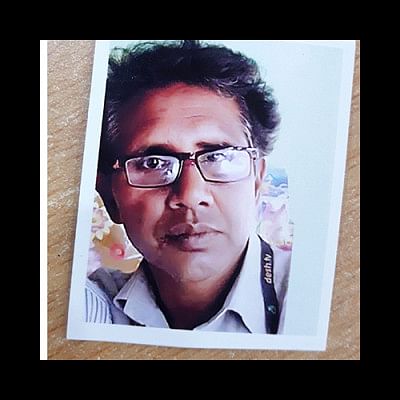 Obaidur Rahman, 48, a member of Ghior upazila unit of Bangladesh Krishak Samity, went missing from Jessore on February 15 while returning from Khulna, said Nazrul Islam, the organisation's general secretary of Manikganj unit.
Obaidur, son of Tamez Uddin of Kahetara village, went to Khulna on February 14 from Manikganj town to attend the National Conference of Bangladesh Krishak Samity.
While returning from Khulna, the bus, which was carrying Obaidul and many other Krishak Samiti leaders, stopped at a petrol pump near Jessore's Manihar Cinema Hall around 11:00pm on February 15.
Obaidur got off the bus, Nazrul said adding that since then he has remained traceless.
"I talked with Obaidur around 11:00 am on February 16 but he could not say anything about his whereabouts," Sakhina Sultana Ranu, wife of the journalist told reporters today.
Since then, his mobile phone is found switched off, said Ranu.
As per the suggestion of Manikganj police, Obaidur's family members will go to Jessore for registering a general diary in Jessore as Obaidul went "missing" from the district.
Mahfuzur Rahman, superintendent of police of Manikganj, told our correspondent that he has already requested the superintendent of Jessore police to take necessary steps in this regard.