Effects of climate change on river erosion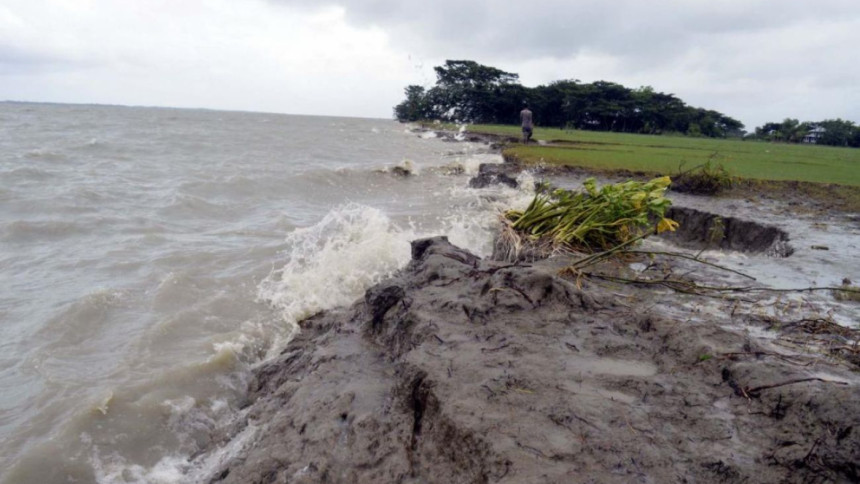 Bangladesh is one of the countries most vulnerable to the effects of climate change. River erosion is an endemic natural condition in Bangladesh. It is estimated that presently, about 5 percent of Bangladesh's total floodplain is affected by erosion. Some researchers have already reported that erosion of riverbanks is taking place in about 94 out of 492 upazilas of Bangladesh. Climate change, in the form of heavier rainfall, causes high amounts of sediment to wash into the rivers.
Severe storms, higher water level, and faster stream velocity can aggravate the situation which results in increased suspended sediment (turbidity) in water bodies affecting the normal distribution of sediment along rivers. Frequent heavy rain during monsoon also causes strong waves which loosen the soil of riverbanks.
Riverbank erosion in the country gives rise to various problems. People become homeless and abundant natural resources such as crops, trees, farmlands etc. are destroyed. Consequently, the number of landless labourers increases. There are several ways to prevent river erosion, such as by planting trees on the riverbanks. Plant roots hold the soil in position providing a higher resistance to the soil being washed away. Such steps should be taken by the authorities as soon as possible.