Is it obligatory to cast vote?
This week Your Advocate is Barrister Omar Khan Joy, Advocate, Supreme Court of Bangladesh. He is the head of the chambers of a renowned law firm, namely, 'Legal Counsel', which has expertise mainly in commercial law, corporate law, family law, employment and labor law, land law, banking law, constitutional law, criminal law, IPR and in conducting litigations before courts of different hierarchies.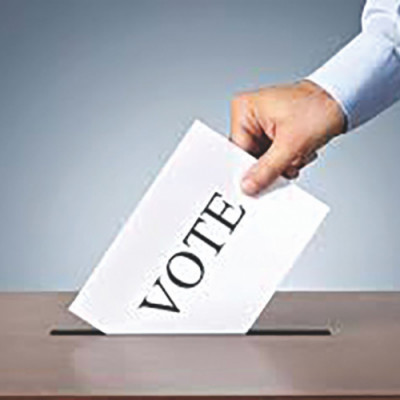 Query
Dear Sir, I am a voter and this general election will be my first opportunity to cast vote. However, I would like to know whether it is obligatory to cast vote for every citizen in Bangladesh. I also want to know whether it is an offence for a voter if he/she decides not to cast his/her votes as I may be travelling out of the country during that time.
Anika
Dhaka
Response
Thank you for your query. I am glad to know that you will have your first opportunity to cast vote in the upcoming general election. According to Art. 122(2) of the Constitution of People's Republic of Bangladesh, a person shall be entitled to be enrolled on the electoral roll for a constituency delimited for the purpose of election to the Parliament, if he is a citizen of Bangladesh, is not less than eighteen years of age, is a person of sound mind and has not been convicted of any offence under Bangladesh Collaborators (Special Tribunals) Order, 1972. Article 122(2) qualifies a citizen to be entitled to cast vote as a voter in the National Election. This is a right of every citizen. However, it is the individual voter's discretion as to whether he wants to exercise this right or not. Nevertheless, it is important to bear in mind that casting vote constitutes a central part of a citizen's civic responsibility. Democracy in its applied form mostly means indirect democracy, i.e. the voters will elect their representatives and the representatives so elected will decide on the important issues of the country. Accordingly, participation in the election through casting vote constitutes participation in the democratic process and hence is crucially important.
For your other query, there is no legal obligation nor does it become an offence for a voter, if he does not participate in casting of vote, though it is a citizen's civic responsibility to participate in voting as stated above. However, according to section 77 of The Representation of the People's Order 1972, a person is guilty of undue influence, if he induces or compels any person to vote or refrain from voting. In addition to that, if anyone impedes or prevents the free exercise of the voting right, or compels, or refrain in from voting, will be guilty of undue influence as well. Therefore, if a citizen chooses not to vote on his free will, then he will not be liable for an offence. On the other hand, if he is obstructed from exercising his right then it will be treated as an offence for the person who obstructs through such act.
I hope that the above shall clarify your queries and you shall decide to participate the democratic process by casting vote in the general election, which is your important democratic right and civic responsibility.
For detailed query contact: omar@legalcounselbd.com.