Rights Advocacy
Pornography and violence against women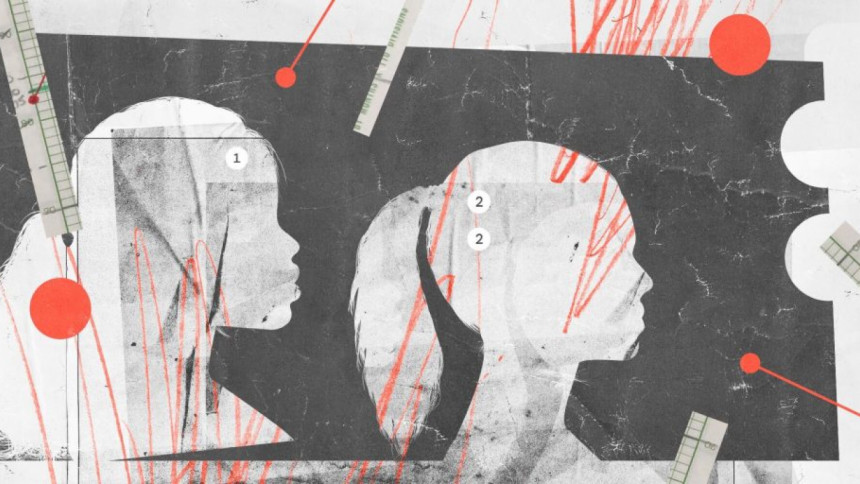 Earlier this year, research report titled "Impact of easy accessibility of pornography on the internet and its relevance with violence against women and girls in Bangladesh" was published by Manusher Jonno Foundation (MJF). The research found that 82 percent of the respondents' considered increased viewing of pornographic content causes increase in the incidence of violence against women and girls. The research stated that derogatory portrayal of women in pornography strengthens prejudicial perceptions of 'good' girls and 'bad' girls, and the derogatory treatment of women shown in pornography is often reproduced in real life. The research also found that although porn websites have been blocked in Bangladesh, the production of local alternatives for pornographic content, which are widely circulated on popular platforms, has gone up.
Bangladesh has in place the Pornography Control Act of 2012 which, in its preamble, identifies pornography as a cause for depreciation of social values and incidence of various kinds of offences. The 2012 Act makes it an offence to produce pornographic content; to enter any agreement with any men, women or children for the production of pornographic content; to force or induce any men, women or children to participate in any pornographic content; to capture any image or video of any men, women or children without their knowledge, for production of pornography. The Act also penalises the use of pornography to defame a person or to extort money through coercion, and penalises the supply of pornographic material through digital media. However, the law does not contain any provision which can be used to remove, or prevent further distribution of any pornographic content upon complaint of the victim. In Bangladesh, the publication of intimate videos or images as a form of revenge is widely practiced; and under the current law, such practice can be penalized. However, further reproduction of such content cannot be restrained. Certain provisions of the Digital Security Act (DSA) of 2018 may also be of relevance.
The DSA has the provisions for punishing the publication of false information to malign a person. It also penalises the unauthorised collection or distribution of identity information, which may be of relevance when individuals are recorded without their knowledge, or if information from their digital devices or social media accounts are distributed without their authorisation, for production or distribution of pornographic content. The law defines "identity information" as "external, biological or physical information or any other information which singly or jointly can identify a person or a system". The DSA has provisions which confer upon the Director General of the Digital Security Agency the authority to request the BTRC under section 8(1) for removal of, or for blocking access to any information which hampers digital security. This can broadly be interpreted to cover the offences delineated within the DSA, and may include unauthorised distribution of intimate images or videos. Under section 8(2), the law enforcement agencies too may request the BTRC, through the Director General of the Digital Security Agency, for removing/blocking access to any information which "hampers the solidarity, financial activities, security, defence, religious values or public discipline of the country or any part thereof, or incites racial hostility and hatred" – the distribution of pornographic content does not clearly fall within any of these grounds.
While the Pornography Control Act of 2012 and the Digital Security Act of 2018 may be employed to reprimand production and distribution of pornographic content, neither law fully reflects an understanding of how pornography can be linked to violence against women. For example, being coerced into filming pornographic material is penalised, but there are no provisions in the law for the protection of the victim. Furthermore, pornography may be linked to intimate-partner violence, where a partner may be coerced to perform certain derogatory sexual acts and to be recorded. These are acts of sexual violence but not properly addressed in the Pornography Control Act of 2012. The Domestic Violence (Prevention and Protection) Act of 2010 broadly defines "sexual abuse" as "any conduct of a sexual nature that abuses, humiliates, degrades or otherwise violates the dignity of the victim" which may cover such acts. However, the law is only applicable to partners within marriage. Even for victims within marriages, the Domestic Violence (Prevention and Protection) Act of 2010 does not make sexual abuse an offence punishable with imprisonment or fine and instead provides for certain protective orders. The law is largely underutilised and victims are not likely to come forward with allegations of such abuse.
The taboo around discussions on sexual abuse makes it far less likely that the existing laws will be utilised to provide remedy to victims who have been subjected to violence/have suffered damage due to pornographic content. At the same time, a blanket ban on pornography without sufficiently incorporating sexual education within the education system would not be efficient in curbing the demand and distribution of pornographic material.