Language hero and genuine left leader
Language hero and genuine left leader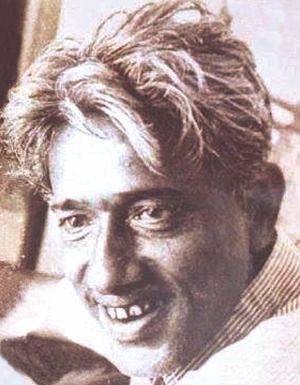 WITH the demise of Abdul Matin, Bangladesh has lost a great son of the soil,  - the garlanded hero of the historic language movement, the architect of the 'red cap' forces of the late sixties, and a committed Marxist. Born in Dhublia village of Shirajgang in 1926, 'Bhasha' Matin on wednesday last died after a life that lasted 88 long years. Completely dedicated to society's most deprived, Matin had to face prison many times. Though he had actively participated in guerilla resistance in 1971, he was arrested immediately after the country's independence and suffered jail for more than 5 years. To start, I wish to recall my very first encounter with Matin Bhai. This was in Dhaka Central Jail and symbolically occurred on December the 16th , 1975,  i.e. on the very day the Bangladeshi people yearly celebrate their liberation from the Pakistani army's terror. Just about a month before that, Colonel Taher had staged his renowned soldiers' insurrection. In the wake of this aborted attempt to capture state power for the poor, thousands of JSD-activists and sympathizers were thrown into jail. Yet on December 16, the jail authorities felt obliged to open the prison's cells and allowed people to roam for a few hours. Thus, battered Leftists of all varieties used the opportunity to meet, exchange and fraternize. And all amidst a bustling crowd, I discovered the tall, but emaciated figure of Abdul Matin who stood out as really special. He immediately struck me as open-minded and profoundly sincere.   
Abdul Matin is of course best remembered and honored for his leading role in the language movement, the cultural movement that paved the way for the struggle for self-determination and Bangladesh's independence. As well known and well established, he and other students during the convocation held at the Curzon Hall of Dhaka University, in March 1948, dared to confront Pakistan's first Governor-General, Muhammad Ali Jinnah, protesting against imposition of Urdu as sole national language of Pakistan. When Jinnah announced the government's resolve to ignore the demand for recognition of Bangla, the youngsters stood up and shouted 'no, no'! The protest was followed by a meeting between Jinnah and student representatives. Yet Matin and his co-students refused to budge. Subsequently, on March 11, 1950 they formed a broad students' body to lead the ongoing struggle. The body was called the Dhaka University State Language Action Council. Abdul Matin became its convener, and remained so all through the upsurge of February, 1952. These by now are well-recognized facts. Yet they do not tell the full story. For the key to Matin's heroism is what happened on the eve of February 21, i.e. on the 20th, when the regional government clamped down Section 144 on the provincial capital so as to pre-empt implementation of the hartal, the encirclement program and processions scheduled for the next day. At an evening meeting hastily convened, the leadership of East Bengal's political parties compromised and voted for abiding by the prohibition. The Student Action Council instead decided on defiance. It is Abdul Matin and his co-students who created history!
Again, in my view it does not suffice to recall Matin Bhai for his unique and lasting contribution to the language movement. He also and crucially helped in shaping peasant resistance against Ayub Khan's military dictatorship. The 1968/69 uprising against Ayub Khan in East Bengal was initially centered in Dhaka and other urban areas. Here students staged hartals and factory owners were encircled by angry industrial workers. But later on, after Martial Law had been declared in March of 1969, the centre of gravity shifted as militancy spread to the countryside. At the call of Maulana Abdul Hamid Khan Bhashani, three consecutive 'Lal Tupi', Red Cap Conferences were held. Here we need to recall exactly how the initiative for the holding of these peasant Conferences got shaped. For it brings out how crucial Abdul Matin's contribution towards these events was. The point was described by Matin Bhai himself, when I visited and interviewed him at his home-village in Shirajgang, shortly after the fall of Ershad's military dictatorship,  in 1991. According to Matin, in the wake of the 1969 Martial Law declaration Bhashani held a cadres' meeting of the Krishok Samity at Santosh to discuss strategy. By then Matin had locally experimented with the formation of volunteer teams, which at the public's suggestion were armed with red caps and sticks.
According to Matin, a force of no less than 2 thousand mainly landless peasant volunteers had been built in just 20 days! At the Krishok Samity meeting, Bhashani got impatient with some of the Left leaders who failed to bring up concrete ideas. But when he met Matin eye-to-eye, Matin narrated his experiment in building village troops and suggested Red Cap Conferences be staged. Bhashani heeded his advice, and in due course three successive mass Conferences were held, - in Pakshi, Mahipur and Santosh. These Conferences electrified the East Bengal peasantry, they mobilized literally hundreds of thousands of villagers! They also occasioned the call for armed resistance, - witness the slogan 'Workers and Peasants, Take up Arms and Liberate East Bengal!' Sure, this was not the first time the rural poor of East Bengal expressed their readiness to take up arms. Sure, peasant opposition against exploitation is written large in the colonial and post-colonial history of Bangladesh. Yet the Lal Tupi Conferences formed the very pinnacle of rural militancy in the 25 years when East Bengal was part of Pakistan. Thus, interviewing him in 1991, I got convinced Matin Bhai helped shape history more than once.     
The commemoration of Comrade Abul Matin offers a very apt opportunity to relive and re-debate the enormously rich history of the Bangladeshi Left. Not with the aim of lamenting about opportunities lost. But rather to reflect on Matin's lasting determination, idealism and exceptional commitment. Even as society has dramatically changed and as new issues came to the fore, the aged Matin Bhai continued to stand by the Left. He became a leader of the reconstituted Workers Party in 1991 and later on took charge of the Bhashani Council as its President. Undoubtedly, today's generations will have to rely on fresh Marxist ideas appropriate to today's circumstances. Yet where other Left leaders tragically compromised or went over to the camp of the establishment, - Comrade Abdul Matin stuck to high principles. He continued living a down-to-earth life until he breathed his last. In accordance with his will, Gulbadan Nesa Monika, his wife, has handed over his dead body for medical research. We need to celebrate Matin as a leading representative of a powerful era, when Bangladesh' political culture was largely shaped by Left ideas of human equality and dignity for the oppressed.
The writer is the author of 'Qestioning Globalized Militarism' (Tulika, New Delhi/Merlin Press, London, 2007). On October the 12th, a meeting commemorating Abdul Matin was jointly held in the Hague, the Netherlands, by five organizations representing Bangladeshi migrants.