Lalmonirhat SI threatens "crossfire", extorts Tk 19 lakh from 'drug dealer'
Cop claims he was framed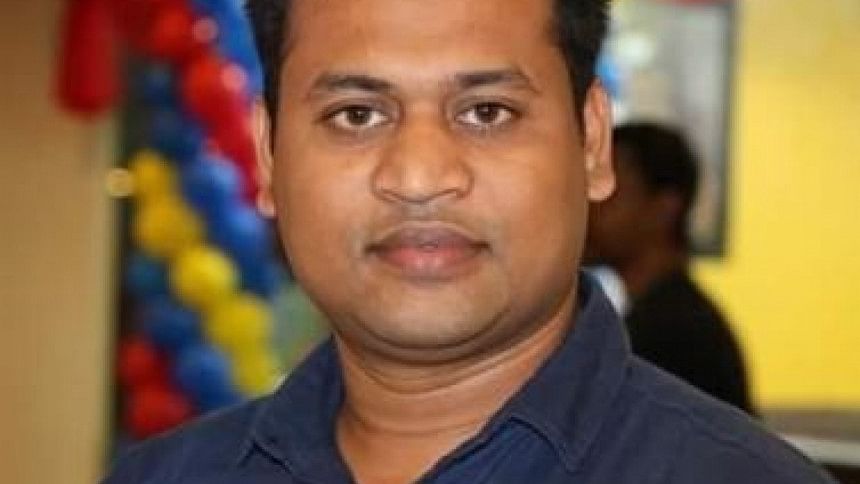 Selim Reza Chowdhury, a sub-inspector (SI) of Aditmari Police Station in Lalmonirhat, extorted Tk 18.90 lakh from an alleged drug smuggler, after threatening to "put him in a crossfire".
A departmental case has been filed against him in connection with the incident and an investigation is underway. Another departmental case has also been filed against ASI Ataul Gani of Lalmonirhat Sadar Police Station for assisting SI Selim.
Suzit Kumar Bhadra, 44, a resident of Ramkrishna Mission Road in Lalmonirhat town, who is also known to be a drug dealer, told journalists that in September 2019 SI Selim took Tk 18.90 lakh in total from him after threating him with "crossfire" twice.
"I run a fish business in the town's Goshala Bazaar. Fearing dire consequences, I gave the aforementioned money to the SI Selim," he said.
Even after giving money, SI Selim again started threatening him for more, added Suzit, saying that this forced him to lodge a complaint against the SI at Rangpur DIG's office on July 21 seeking security.
Selim was always accompanied by Abul Kalam and ASI Ataul Gani, Suzit added.
After the complaint, SI Selim was withdrawn and attached to the police line.
SM Shafiqul Islam, former additional superintendent of police, who investigated the allegations, said probe reports have been submitted and the relevant cases filed on June 16.
Additional SP (Headquarters) Atiqul Haque is now appointed to investigate the cases.
Contacted, SI Selim said the plaintiff Suzit was an identified drug smuggler and the leader of a drug-trafficking ring.  
"He framed me as I stopped him from smuggling drugs," claimed SI Selim.
ASI Ataul Gani declined to comment in this regard.
SM Shafiqul confirmed that Suzit had been arrested over drug-related crimes and was currently out on bail.
Confirming the departmental cases, Lalmonirhat Superintendent of Police Abida Sultana said the allegation is now under investigation.