20-party will contest polls with BNP's symbol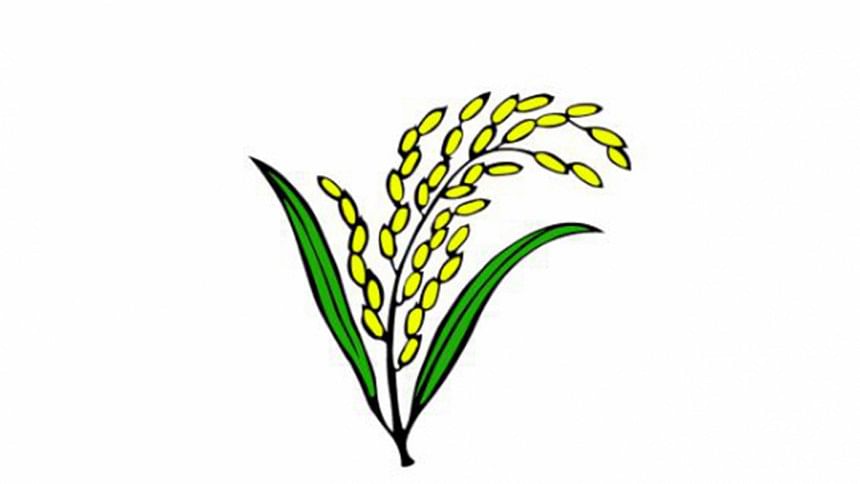 BNP-led 20-party alliance will be contesting in the 11th parliamentary election with BNP's polls-symbol 'sheaf of paddy'.
The opposition alliance wrote to the Election Commission today, confirming their partaking in the election and choice of symbol.
A delegation led by Bijon Kanti Sarker, an adviser to BNP Chairperson Khaleda Zia, handed over the letter to the commission in person.
He told The Daily Star about the contents of the letter and said, they handed over a list of eight registered parties within the alliance.
The parties are: BNP, Liberal Democratic Party, Kalyan Party, Bangladesh Jatiya Party, Khelafat Majlish, Jatiya Ganatantrik Party, Bangladesh Mushlim League and Jamiat e Ulama e Islam Bangladesh.
WHEN IS THE ELECTION?
The Election Commission announced the election schedule on November 8.
According to the date, the national election – the 11th Jatiya Sangsad polls – will be held on December 23.
According to the schedule, the last date for filing nomination papers for candidacy is November 19. The returning officers will scrutinise the nomination papers on November 22 while the last date for withdrawing candidacy is November 29.
IS EVERYONE PARTICIPATING?
Chief Election Commissioner has said that there is a congenial atmosphere in the country – echoing the words of the ruling party.
However, major opposition alliances like the Jatiya Oikyafront, which includes BNP, and the Bikalpa Dhara-led Juktafront have sought for delaying the schedule.
Until thus far, it seems that the coming parliamentary election will not be the "non-participatory election" that was its predecessor.
All the major political parties are gearing up to contest in the election and there has been no threats of a boycott or withdrawal unlike the last time.
ANY IMPENDING ISSUES?
Major contentious issues over the polls still remain unresolved.
Two major demands – election under nonpartisan election-time government and the release of BNP Chairperson Khaleda Zia – still remain unresolved.
Oikyafront, who are moving with a 7-point demand, say they will continue movement for their demands and take part in election side by side.
It appears, for now, elections will take place under the current Hasina administration.