Publish list of names excluded in Assam NRC online Aug 31: Indian SC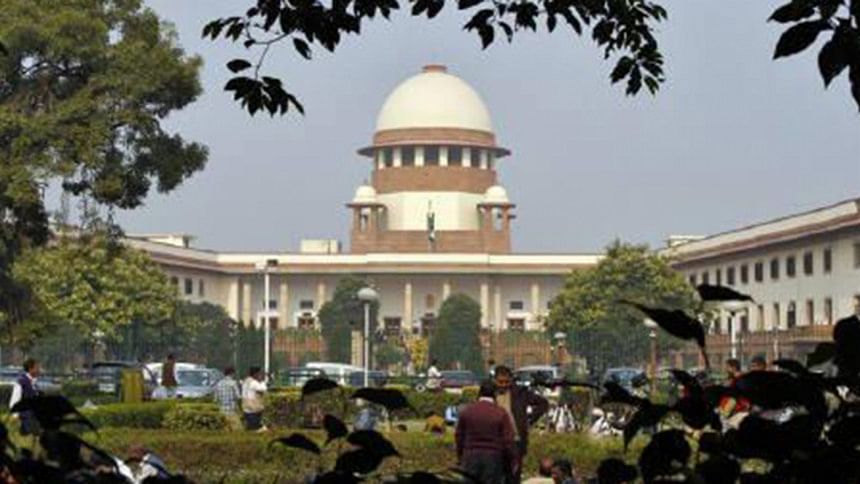 India's Supreme Court today ordered that the list of those people who are excluded from the final National Register of Citizens in Assam be published only online on August 31.
An apex court bench, comprising Chief Justice Ranjan Gogoi and Justice RF Nariman, said an appropriate regime be enacted for securing the Assam NRC data, reports our New Delhi correspondent.
The apex court also said the ongoing NRC updating exercise cannot be ordered to be reopened on the basis of certain legal challenges raised before it.
The top court had earlier said that the final Assam NRC would be published by August 31 after extending the deadline by a month from July 31.
Last week, the apex court had refused to be drawn into a debate over the leak of NRC data in Assam, stressing that it wants the final list out as per schedule "irrespective of who likes it or who doesn't".
"Our actions and decisions are discussed every moment. We don't think it's worth our time… What we want is the NRC out in scheduled time," the bench had said.
The court's statement last week came after the Assam government had tabled in the state legislative assembly district-wise data regarding exclusion from final draft NRC published last year.
A little over 40 lakh people out of the 3.29 crore in the state who applied to be included in the NRC had been left out of the draft of the contentious document released in 2018.
In June this year, the number of excluded persons further went up by over a lakh.