Bilkis Bano gang-rape case: India's top court will hear petition challenging release of convicts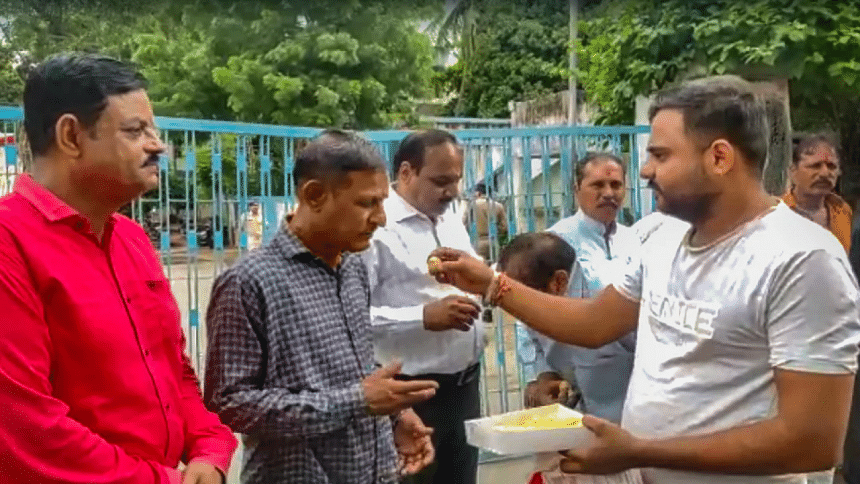 India's Supreme Court today (August 23, 2022) agreed to hear a public interest litigation (PIL) – challenging the remission granted to 11 convicts in a case relating to the gang-rape of Bilkis Bano and murder of 13 people, including her three-year-old child, during the riots in Gujarat state over two decades ago.
The PIL came a week after the convicts walked out of jail following the remission of their sentence by the Gujarat government.
Today, a top court bench, headed by Chief Justice N V Ramana, asked the counsel whether the release was on the basis of an order passed by the Supreme Court, our New Delhi correspondent reports.
Senior lawyer Kapil Sibal and another advocate Aparna Bhat, who mentioned the PIL in the court, said the petitioner is not questioning the apex court order but the basis on which remission was granted to the 11 convicts during the riots in 2002.
The apex court was told that a bench headed by Justice Ajay Rastogi had permitted the Gujarat (ruled by the BJP) government to apply the remission rules prevailing at the time of conviction of the 11 accused in the case.
Justice Ramana said the petition will be listed soon before an appropriate bench.
The 11 convicts were released from jail on August 15 after completing more than 15 years in jail.
A special CBI court in Mumbai had on January 21, 2002 sentenced the 11 convicts to life imprisonment on charges of gang-rape and murder. Their conviction was later upheld by the Bombay high court.
Bilkis Bano was gang-raped while fleeing the violence that had erupted after at least 56 pilgrims returning from Ayodhya were killed when a train compartment was set on fire near Godhra station in 2002.