Modi apologises for lockdown-related inconvenience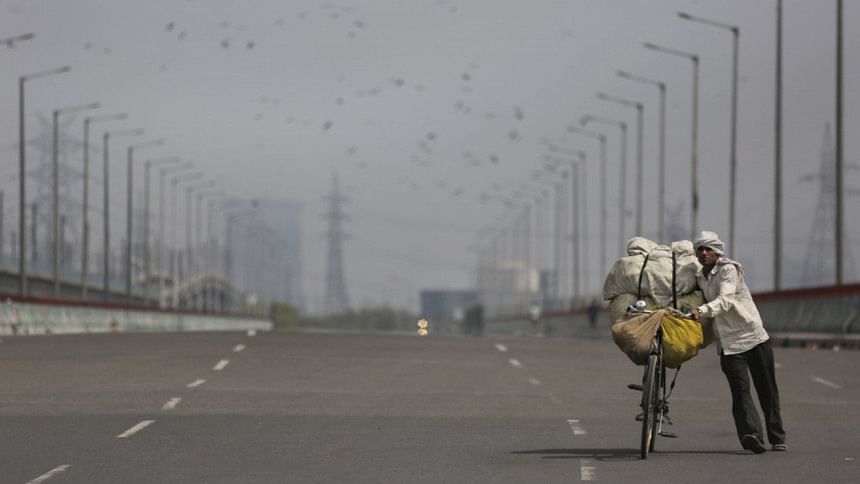 As the 21-day pan-India lockdown completed its first week, Prime Minister Narendra Modi today apologised to the people for difficulties caused by the restrictions, but asserted that there was no option other than the tough decision to save human lives.
"I apologise to the people of the country for hardships caused (by the lockdown), especially the poor. But the fight against coronavirus is a life and death battle and tough decisions were necessary," Modi said in his monthly radio broadcast to the nation aired this morning.
His remarks came on a day when the total number of people found Covid-19 positive rose to 979 and the contagion has killed 25 people in India so far.
He said, "coronavirus is bent on killing people. Therefore, the entire humanity must unite and resolve to eliminate it."
Modi said any disease must be dealt with right at the very beginning and all of India is doing that.
He said most Indians are following lockdown rules but there are still some who are not, and the latter are risking not only their own lives but that of others.
Modi pointed out how people not following quarantine measures the world over are now repenting and urged people to be mindful of that.
"People must be wondering what kind of PM I am ... But lockdown was the only solution in front of us," said the prime minister, adding, "the fight against coronavirus is unprecedented and therefore we had to take unprecedented decisions."
He emphasised the need for enforcing the restrictions and said those violating the lockdown are "playing with their own lives."
Modi said, "We should take inspiration from all front-line soldiers in the fight against coronavirus, especially nurses, doctors, paramedics and doctors."
"We have to win this battle, we will definitely win this battle against coronavirus," he added.
In an apparent reference to reports of coronavirus-hit people, doctors, nurses and paramedics who are treating Covid-19 patients, facing social ostracisation in a few places, Modi said social distancing does not mean stopping social interaction.
"We have to maintain social distance, not emotional and human distance," he said, urging people not to victimise those in quarantine.
The prime minister commended bank employees, grocers, e-commerce delivery personnel and IT people, who are making India work during the lockdown.
He said "daily life heroes" such as sanitation and utility workers are ensuring that "our daily lives are continuing smoothly."