India successfully launches earth observation satellites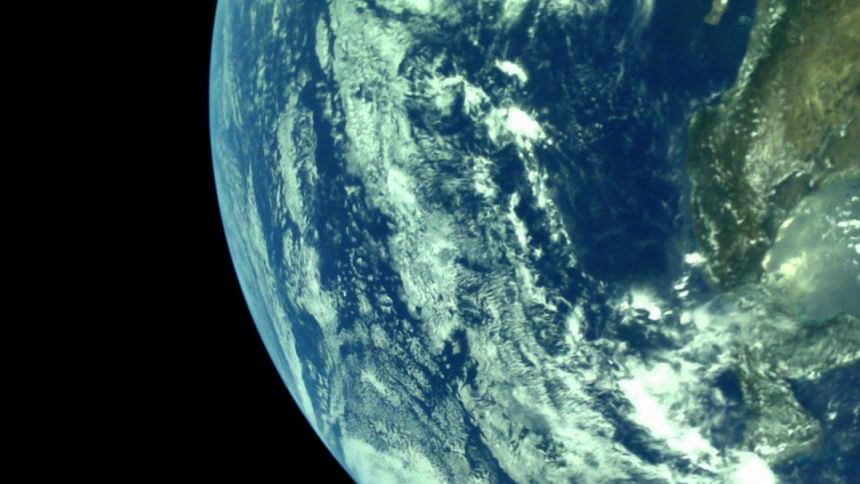 The Indian Space Research Organization (ISRO) today successfully launched its advanced earth observation satellite with dual application as also 13 US nanosatellites.

The Indian Cartosat-3 satellite and the US nanosatellites were placed into the designated orbits, our New Delhi correspondent reports quoting an ISRO tweet.

The earth observation satellite will provide images for urban planning, rural resource and infrastructure development, coastal land use and land cover and also for strategic defence purposes.

The ISRO's Polar Satellite Launch Vehicle-XL (PSLV-XL) rocket carrying the advanced earth observation satellite Cartosat-3 and 13 US nanosatellites lifted off from the second launch pad of the rocket port in Sriharikota in Andhra Pradesh at about 9.28 am local time.

The 44.4 metre tall rocket, weighing 320 tonnes blasted off from the second launch pad at the rocket port here.

According to ISRO, the 1,625 kg Cartosat-3 is an advanced satellite to obtain panchromatic and multispectral imagery with an operational life of five years. It has the capability of take sharp pictures with a ground resolution of 0.25 metre in Panchromatic and 1 metre ground resolution or ground sample distance (GSD) in 4 Band Multispectral modes with a swath of 16 km.

The Indian space agency also said Cartosat-3 has many new technologies/elements like payload platform, higher rate data handling and transmission systems, advanced onboard computer and new power electronics, dual gimbal antenna and others.

Sharing the ride with Cartosat-3 were 13 nano satellites from the USA for an undisclosed fee to be paid to NewSpace India Ltd -- the new commercial arm of ISRO.

According to ISRO, 12 of the US nano satellites are earth observation satellites and one is a communication test bed satellite.