India probes identity card for monkey god Hanuman
India probes identity card for monkey god Hanuman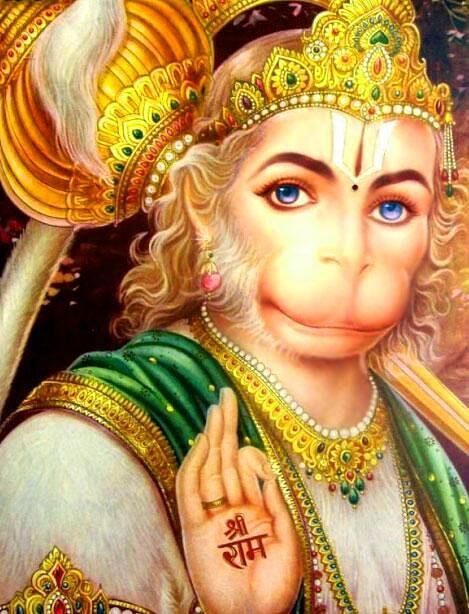 The card photo features the character from the Hindu epic Ramayana wearing gold and pearl jewellery and a crown.
It emerged when a postman attempted to deliver the card, but could not find a Hanuman at the address.
When he looked at the photograph he realised it was probably a prank. It is not clear who the iris scan and fingerprints on the card belong to.
The card lists Hanuman as "Pawan-ji's" son (the god was known as son of Pawan in Hindu mythology) and lists a mobile phone number and an address in the western state of Rajasthan.
Hanuman is generally depicted with a human body, a red monkey's face and a tail. There are temples dedicated to Hanuman all over the country.
Postman Heeralal Saini, who was given the card for delivery, returned it to the post office after he failed to find "Pawan-ji's son Hanuman" and the phone number listed on the card did not connect, an official in Rajasthan's postal department told BBC Hindi.
The card will now be returned to the Bangalore office of Unique Identification Authority of India (UIDAI), he said.
Who is Hanuman?
Part human-part monkey, Hanuman is a central character in the Hindu epic Ramayana. He is generally depicted as a man with the face of a monkey and a long tail.
Often described as the "son of Pawan", the Hindu god for wind, Hanuman is known for his extraordinary daring feats, strength and loyalty.
The Ramayana describes him as an ideal devotee of Lord Ram. According to the epic, Hanuman and his vaanar sena - an army of monkeys - help Ram in his battle against Ravana, the Sri Lankan demon king who kidnaps his wife Sita.
According to legend, Hanuman could enlarge his body at will, fly across the ocean, carry a mountain on his palm and burn down large parts of Lanka with his tail on fire.
Hanuman's followers believe that worshipping him will liberate them from fear and danger.
The local centre and the operator who issued the card will be identified and punished, deputy director general of UIDAI Ashok Dalwai said.
"This is a deliberate mischief on the part of the operator. He will be removed permanently and the enrolment agency will be penalised.
"The process of identifying the operator and the agency is on. It will not take time for us to identify. But I must also point out that such instances are few given the vast number of cards we process," he added.
India launched the huge national identity scheme aimed at cutting fraud and improving access to state benefits in 2010.
The scheme aims to issue an ID card with a 12-digit unique number to all of India's 1.2 billion citizens with details of their biometrics - including an iris scan, fingerprints and photographs.