HSC, equivalent results 2020: 11.83% students awarded GPA 5, pass rate 100%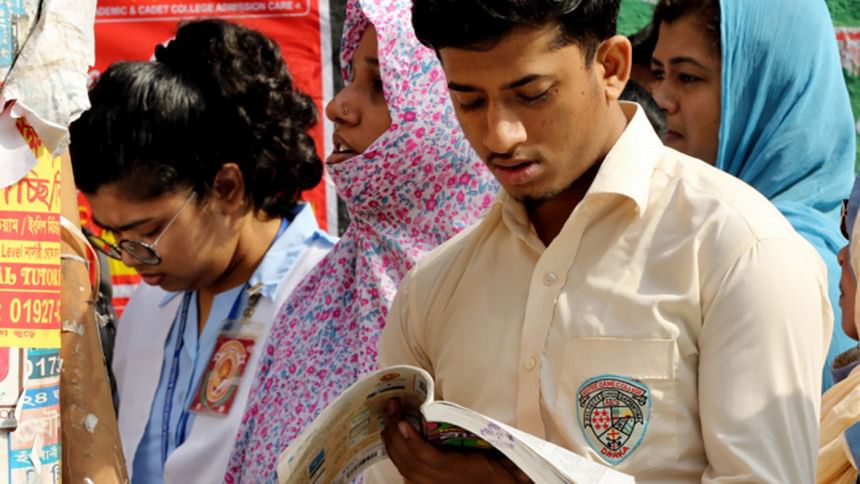 A total of 1,61,807 students achieved GPA 5, the maximum grade point average, in last year's Higher Secondary Certificate (HSC) and equivalent examinations.
The GPA 5 rate has risen to 11.83 percent this year from 3.54 percent in the previous year.  
Meanwhile, the pass rate rose to 100 percent this year. All of the 13,67,377 candidates have achieved pass marks.
The government could not hold the HSC and equivalent exams due to the ongoing Covid-19 pandemic.
The HSC batch of 2020 will be the first batch of students who will get certificates without sitting for the examinations as it is the first time in the history of the country that a public examination has been cancelled.
Prime Minister Sheikh Hasina unveiled the results virtually this morning.
She revealed the results of 11 boards virtually from Gono Bhaban around 10:50am.
Candidates will be able to get their results from websites and through SMS from 11:00am.
Examinees can get the results from the education board website http://www.educationboardresults.gov.bd/ and also from the websites of their respective education boards.