50 institutes see 0 pass rate in HSC, equivalent exams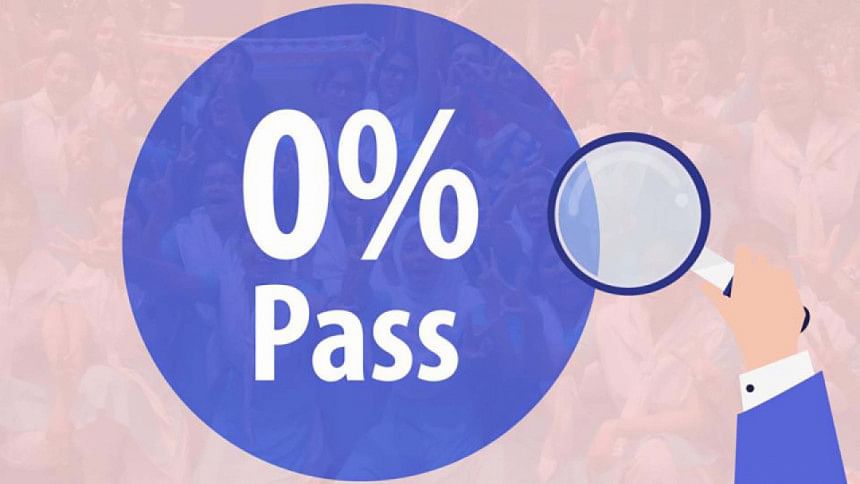 Not one student passed from 50 institutions around the country in the 2022 Higher Secondary Certificate (HSC) and equivalent examinations, according to the results published today.
The number is 10 times higher than that in the previous year's HSC and equivalent examinations. In the 2021 HSC and equivalent examinations, only five educational institutions around the country had zero pass rate.
A total of 1,330 educational institutions under all the education boards in the country achieved 100 percent pass rate in 2022, which is lower than the previous year in HSC and equivalent exams.
In 2021, a total of 1,934 institutions secured the 100 percent pass rate. The exams of 2021 were held on fewer subjects and a shortened syllabus. It was held eight months later than the usual schedule as the government waited for the coronavirus infections to come under control.
The examinees took tests only in three optional subjects. They did not have to sit for tests in compulsory subjects like Bangla and English. The exams carried fewer marks.
The exams for 2020 did not take place in 2021, with the results prepared based on the candidates' performance in previous public exams.