Risk for Zika virus infection in Bangladesh low: Experts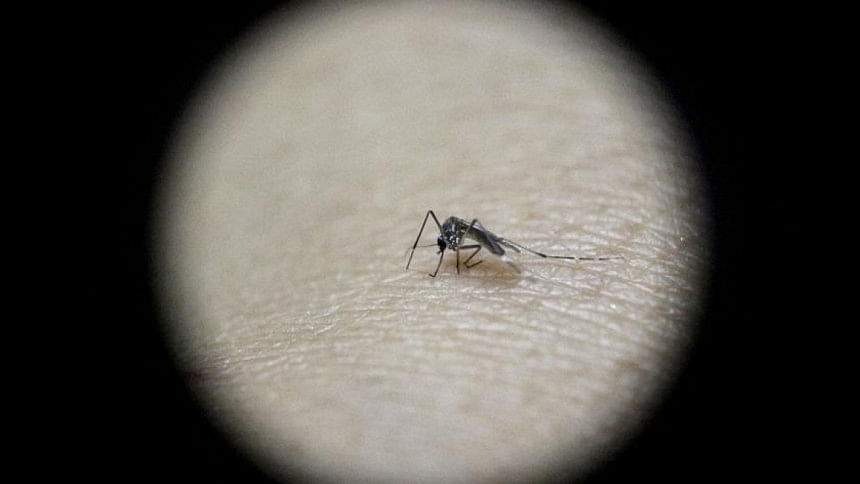 Risk for Zika virus infection in Bangladesh is low as the countries affected by the mosquito-borne disease are far away, experts said today.
"Active case has to come here for its spread in Bangladesh. Not many people are coming here from those countries [South America]," said Prof Mahmudur Rahman, director at the Institute of Epidemiology, Disease Control and Research (IEDCR).
The virus is spread through aedes mosquitoes, and its peak reproduction time is the rainy season in Bangladesh, not now, he told The Daily Star.
Authorities in Bangladesh have good surveillance and testing systems to detect the disease if ever found, Prof Rahman added.
The most common symptoms of the disease caused by Zika virus are fever, rash, joint pain, and conjunctivitis (red eyes). The illness is usually mild with symptoms lasting from several days to a week, according to the Centers for Disease Control and Prevention (CDC).
In May 2015, the Pan American Health Organisation (PAHO) issued an alert regarding the first confirmed Zika virus infection in Brazil.
In Brazil, Zika has been linked, although not definitively so, to 4,000 cases of microcephaly, in which babies are born with smaller than normal heads, raising global fears about a virus that was previously considered relatively benign.
At least 20,297 cases of Zika virus were confirmed in Colombia, including 2,116 pregnant women, making it the second most affected country after Brazil.
Amid alarm over the surge in microcephaly cases, Colombia, Ecuador, El Salvador, Jamaica and Puerto Rico have even warned women to delay conceiving until the Zika outbreak is brought under control, reports AFP.
Jitters over Zika have spread far beyond the affected areas to Europe and North America, where dozens of cases have been identified among people returning from vacation or business abroad.
IEDCR Director Mahmudur Rahman said though risk for Zika virus in Bangladesh low measures to destroy shelters and reproduction facilities for aedes mosquitoes are the best ways to prevent Zika.
"The IEDCR has the technology to test Zika virus. So, for now, there is no reason for worries," he said. 
According to the WHO, Zika virus disease usually requires no specific treatment.
People sick with Zika virus should get plenty of rest, drink enough fluids, and treat pain and fever with common medicines.
If symptoms worsen, they should seek medical care and advice. There is currently no vaccine available, says the WHO.