Fighting mosquito menace
Action should go beyond the 'symbolic'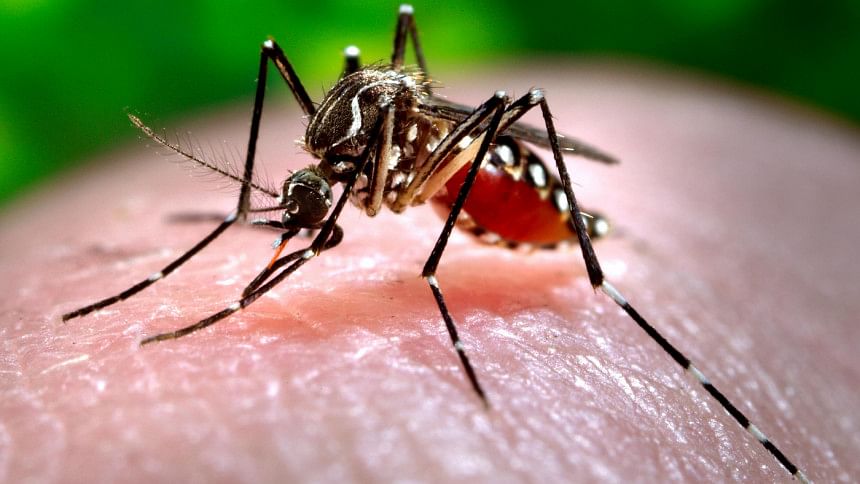 The health and family welfare ministry in association with the two Dhaka city corporations organised a 'symbolic' awareness campaign on Saturday, to warn city dwellers about the dangers related to mosquito borne diseases, especially in the wake of a chikungunya outbreak. But as we all know, mosquito borne diseases have always been common in our country. What pre-emptive measures did the authorities take beforehand to tackle this threat?
Not many, it seems by the looks of things. The Directorate General of Health Services (DGHS) has already found a very high presence of mosquitoes carrying various diseases in a survey conducted over five days in 47 out of 53 areas of the city. Moreover, 378 dengue cases and 400 cases of chikungunya were reported between January 1 and June 15, according to the DGHS control room and the Institute of Epidemiology, Disease Control and Research, respectively. Though the number of fatalities from dengue related cases has gone down over the years, the number of cases has not. 
While it is true that mosquito borne diseases such as chikungunya have only recently emerged in our country, it is also true that our overall preparations towards handling diseases carried by mosquitoes have been woefully lacking. And although awareness campaigns are indeed necessary, on their own, they are clearly insufficient. This means that the authorities must take actions that go beyond mere symbolism.
The authorities should have clearly been more proactive in dealing with the problem before it arrived. Nevertheless, there is still time, we believe, for the authorities to minimise the threat posed by such diseases, if they act quickly and prudently now.