Interns, student nurses on strike over assault of fellow at Pabna hospital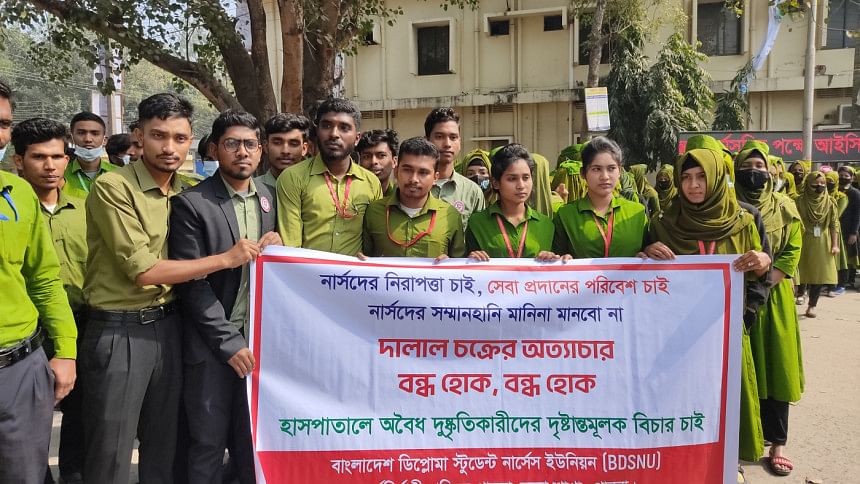 Interns and student nurses have been staging demonstrations for the third consecutive day today demanding removal from Pabna General Hospital of agents of private clinics and diagnostic centres.
Due to their work abstention, regular health service is being hampered at the hospital. However, emergency services remain normal, our local correspondent reports.
According to the demonstrators, an agent assaulted a student nurse at the female medicine ward in the hospital around noon on Tuesday. The nurse was protesting the incident of an agent, Saddam Hossain, taking extra money from a patient.
Protesting the alleged assault, interns and student nurses went on strike demanding removal of the agents from the hospital, they said.
Nursing Supervisor Akhter Banu Popy alleged that there are many agents from private clinics and diagnostic centres who used to give medical service to the patients in the hospital.
Till filing this report at 2:00pm, the hospital authorities and the local administration are in a meeting to solve the matter, the correspondent said.