Dengue menace: 21,932 cases, 86 deaths make October deadliest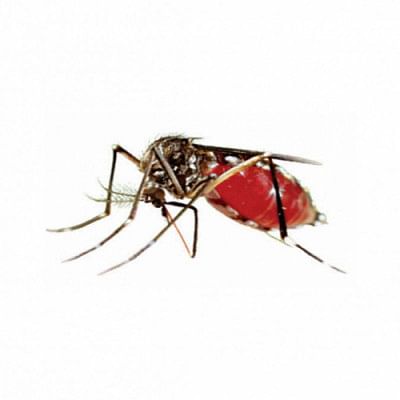 October has become the deadliest month in terms of dengue fatalities. Of the 148 dengue related deaths this year, 86 were recorded in last month alone. 
While the total dengue cases were 39,007 this year, the number of patients hospitalised last month was 21,932.
A total of 1,01,354 people, the highest ever, were admitted to hospitals and 179 died in 2019, one of the worst years. But the number of patients and deaths started to drop in September that year. In October, 11 people died and 8,113 were diagnosed with the disease.
According to the Directorate General of Health Services (DGHS), seven patients died and 983 others were hospitalised across the country in 24 hours ending yesterday morning.
Of the 148 dead, 89 are in Dhaka, 23 in Cox's Bazar, 15 in Chattogram, six in Barishal, four each in Mymensingh and Khulna, two in Narail and one each in Narsingdi, Pabna, Bogura, Madaripur, and Feni.
Experts urged the authorities concerned to conduct extensive drives for identifying the Aedes mosquito-prone areas immediately.
They also suggested that the authorities take effective measures to control the mosquito as the country experienced rain even last week that might help increase mosquito breeding.
Entomologist Manzur A Chowdhury said the government would have to launch a massive campaign to destroy the mosquito breeding grounds and kill adult mosquitoes.
"Everyone will have to spray insecticide in their homes twice a day. Every citizen of the country, not only residents of Dhaka, must be cautious so that mosquitoes cannot bite them," he added.
Rain is still being witnessed. So, daily dengue infections may not decline until mid-November, he said.
Entomologist Kabirul Bashar said it was essential to conduct crash programmes to control Aedes mosquitoes across the country.
Use of mosquito nets is crucial, no matter if it is day or night, he said, adding that children must wear long-sleeved clothes.
A recent analysis of the patient data by the DGHS has revealed that the dengue infection rate is highest among people aged over 20 while the death rate is high among patients aged between 40 and 80.
It also showed that most of dengue patients who died at hospitals breathed their last within three days of their hospitalisation.
Talking to The Daily Star recently, Tahmina Shirin, director of the Institute of Epidemiology, Disease Control and Research (IEDCR), suggested taking sufficient fluids like oral saline, fruit juice, sorbet and coconut water if anyone gets fever, a major symptom of dengue.
"A patient with fever will continue taking fluids even after recovery as there is still a chance that their health would deteriorate."
Patients need to be hospitalised when they feel nauseous, suffer from abdominal pain, breathing problems or bleeding from any parts of their bodies, Tahmina added.
HM Nazmul Ahsan, associate professor at Shaheed Suhrawardy Medical College Hospital, earlier said severity of dengue infections could be avoided if the cases are diagnosed at an early stage.
For diagnosing dengue, a person has to undergo an NS1 test on the first day of getting fever. High fever, body pain and headache are some common symptoms of dengue, he said.
A monsoon survey of the DGHS, conducted between August 11 and 23, found the presence of Aedes mosquitoes in 13.4 percent of homes in Dhaka North City Corporation (DNCC) and 11.75 percent of homes in Dhaka South City Corporation (DSCC).
At least 1,319 households of 40 DNCC wards and 1,830 households of 58 DSCC wards were surveyed.